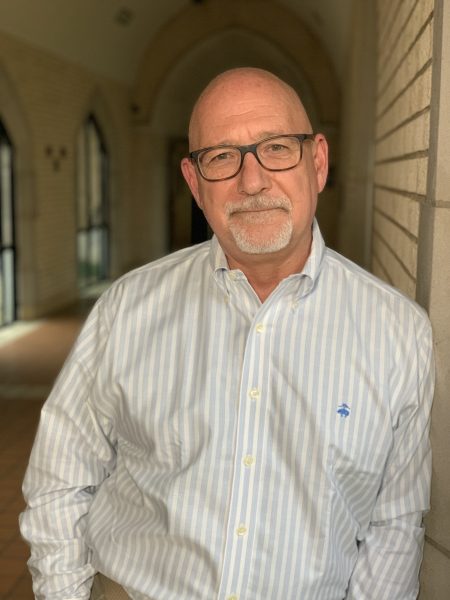 Al Henkel ('82) has over 40 years of experience in the broadcast news industry. He joined NBC News in 1990 and is currently a senior coordinating producer whose duties include story coordination, generation and production for all NBC News programs and platforms. He is also the primary, company-wide trainer for field producers. Prior to his current role, he served as the news organization's South and Latin America deputy regional director, a coordinating national producer, the acting bureau chief and a producer.
In more than three decades with NBC, Henkel has covered many of the nation's biggest news events, including the Branch Davidian Siege in Waco, Texas (1993), the Oklahoma City bombing (1995), the Space Shuttle Columbia disaster (2003), the BP oil spill (2010), the shootings of Trayvon Martin (2012) and Breonna Taylor (2020), and the riots in Ferguson, Missouri (2014), Baltimore (2015), and Minneapolis (2020).
Henkel has also been on the scene for dozens of natural disasters across the South, the West and the Midwest, including hurricanes, floods, tornadoes and earthquakes. He is a qualified wildland firefighter and frequently reports from firelines across the U.S. He also covered the 2010 Haiti earthquake and the long road to recovery in Louisiana and Mississippi after Hurricane Katrina. Through the years, he's also covered several election seasons and the Olympic Games.
For his work, he has won five National Emmys, three Edward R. Murrow awards, a Peabody Award and numerous other national awards.
Henkel got his start working at stations in local markets, including Ames, Cedar Rapids, Tulsa, Shreveport and Oklahoma City. He resides in Arlington, Texas.