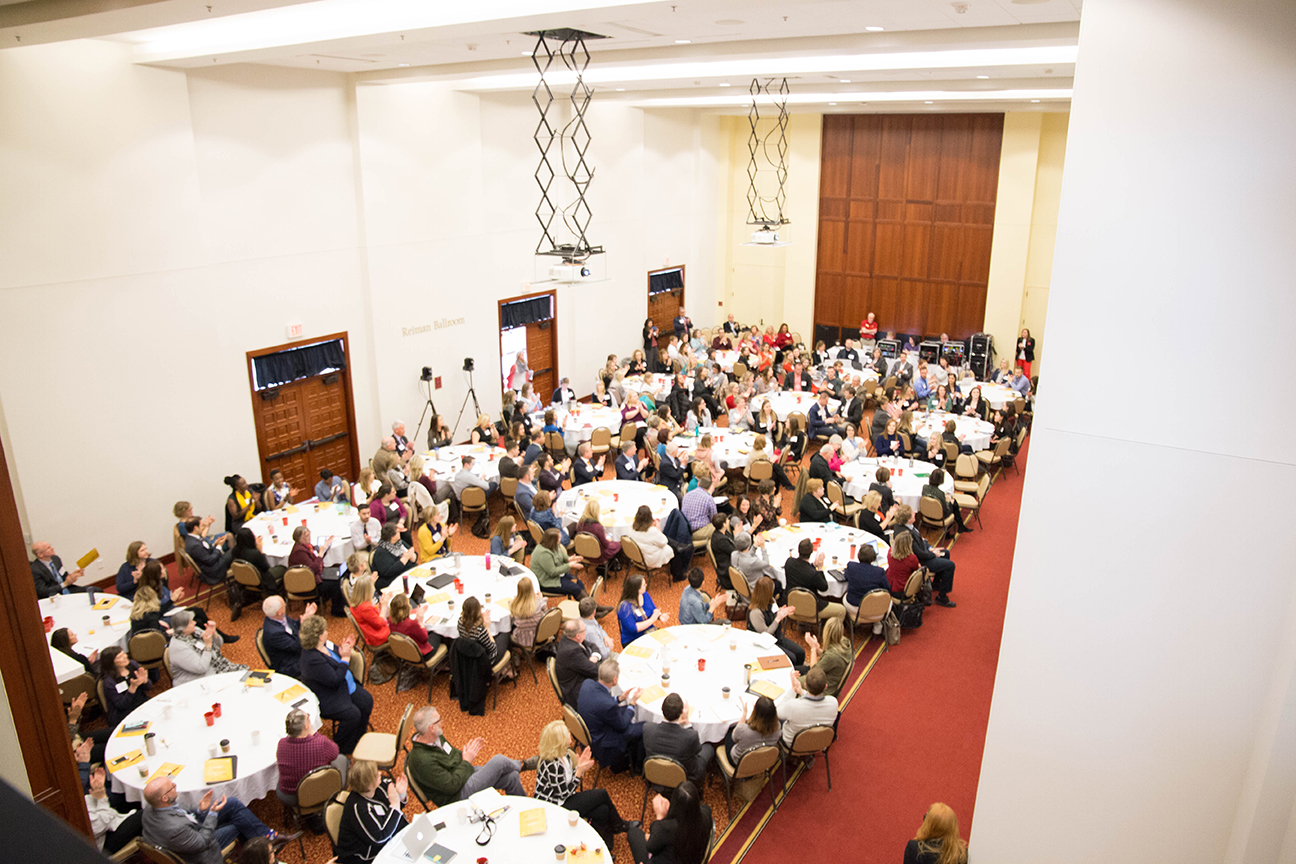 By Hunter Shrever
Elusive audiences. Fake news. Rapid-fire change.
Communication and media professionals explored these and other hot topics and trends at the inaugural Greenlee Summit: Trending Strategies for Journalism, Advertising and Public Relations Friday, April 6, at the Iowa State University Alumni Center.
The event featured several noted media experts, showcasing the experiences of industry leaders and practitioners and the latest academic research from Greenlee faculty.
"This idea started as an initiative from the Greenlee Advisory Council," said Alyssa Rutt, program coordinator in the Greenlee School. "We wanted to create an event that would heighten the school's visibility in the industry."
Planners hoped to solidify Greenlee's position as an academic and thought leader in the fields of advertising, journalism and public relations, while addressing topics all are facing.
"We know the industry has been changing so fast," said Barb Iverson, outgoing chair of the advisory council. "The summit looked at state-of-the-art practices in the industry."
Kellen Henry, assistant editor for digital platforms at the New York Times, delivered the keynote. Henry discussed change management and shared strategies for businesses of all sizes to better improve problem solving and innovation.
Other panels featured media professionals from around the country and focused on arming today's professionals with the skills to anticipate and react to change, (see "The Details," right).
"Having media professionals convene at Iowa State put a spotlight on Greenlee," Rutt said. "This event not only gave professionals and alumni a chance to connect, but it also provided opportunities for the school to foster deeper relationships with industry professionals."
Next year's summit will take place September 5-6, 2019, and will focus on media civility as the election cycle heats up. The Kerry & Linda Killinger Foundation will be the major founding sponsor of next year's event. Plans are already underway. Visit alumni.greenlee.iastate.edu/summit for more information as it becomes available.