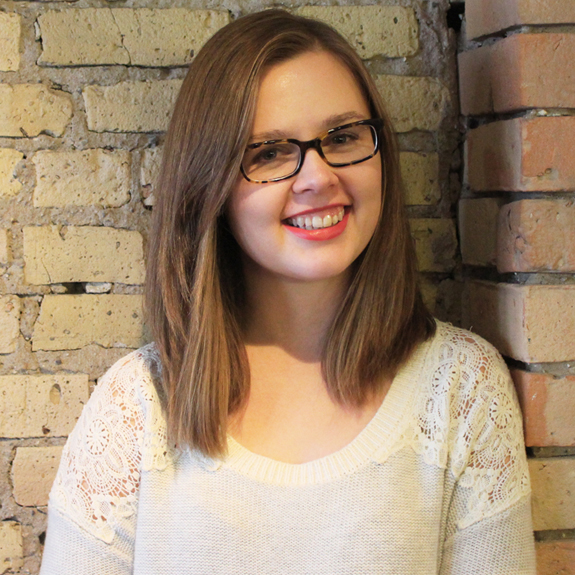 Class: 2007, Advertising
Then: Cardinal and Gold Founder, ISU Physio Media Lab Research Assistant, Ad Club Trip Director
Now: Associate Digital Strategy Director at Haworth Marketing and Media
Megan Schuller, a 2007 advertising graduate, doesn't hesitate to express her gratitude for her Greenlee training in advertising media planning.
Today, Schuller works as the associate digital strategy director at Haworth Marketing and Media in Minneapolis, where she has lived since graduating from Iowa State. Schuller manages a team of about 10 members and works with 2-3 clients a day. A typical day may find her completing audience research for Walmart, building a digital strategy and detailed role for that corporation's website channels or creating budgets for the projects.
Her work ethic was equally apparent during her Greenlee days. Schuller helped found the Greenlee Cardinal and Gold student advertising agency, worked as a research assistant at the ISU Physio Media Lab and served as trip director with the Ad Club — all while working part-time jobs.
Schuler credits at least part of her success to the Greenlee School's close-knit community and required hands-on experience. Another bonus? She met her husband, John Sandala, a 2008 advertising graduate, at Greenlee. They share their home with their 1-year-old daughter Florence and their 7-year-old cat Buster.
By Jacqueline Cordova Loya