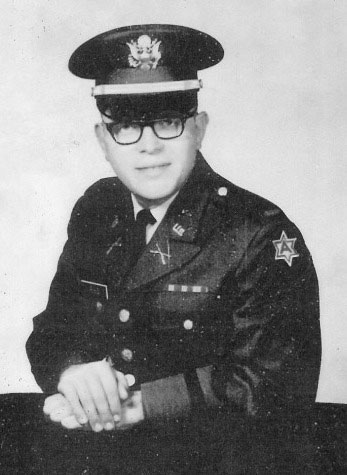 Ted Rule was one of three soldiers memorialized on Nov. 9, 2015, in Iowa State University's Gold Star Hall Ceremony honoring Iowa State servicemen from Vietnam and World War II.
Rule was born March 24, 1943, in Marshalltown and attended Crestwood High School in Cresco. Following graduation, Rule attended Iowa State for three years, studying agricultural journalism.
He enlisted in the Army in 1968, marrying Mary Ellen Shindler at Fort Ord, California. He graduated in October from Ranger School in Fort Benning, Georgia before his deployment to Vietnam. He arrived Nov. 7, 1968, as a first lieutenant serving as an Infantry Unit Commander with A Company, 2nd Battalion, 2nd Infantry, 1st Infantry Division.
Just 27 days after Rule arrived, according to the official report, his unit was, "engaged in military operations involving conflict with an armed hostile force in the Republic of Vietnam," north of Loc Ninh, Phuoc Long Province. Rule served as a platoon leader of his mechanized company, advancing toward an enemy base camp from which it was receiving enemy fire.
Prior to his death, Rule had been awarded the Good Conduct Medal, National Defense Service Medal, Vietnam Service Medal, Vietnam Campaign Medal, Combat Infantryman Badge, Sharpshooter Badge with automatic rifle and rifle bars, Marksman Badge and Ranger Tab. For his actions at Loc Ninh, Rule was posthumously awarded the Bronze Star Medal, Army Commendation Medal, the Purple Heart and The Silver Star for gallantry in action.
Fifty years after Rule graduated from high school, his classmates honored the fallen Vietnam hero with a "Little Soldier Boy" statue in Cresco. At the 2011 dedication, his friend John Kramer stated, "When he died, he went in style – doing his job the best he knew how. There isn't a man in this room, if given a choice of how he was to leave this earth, would choose any other way – doing the best he knew how."