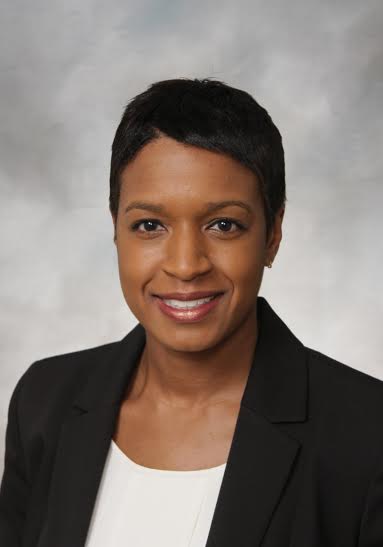 Falling in love with journalism was not what Tara Deering-Hansen had in mind when she started college. In fact, her first semester at Iowa State was spent as an agricultural engineering student. Deering-Hansen says she was weeded out after the first semester.
Switching gears, she began her journey toward a career in journalism with an initial focus on broadcast. After all, as a sixth grader she was selected to be on the Fox Kid Cam where she read a story and appeared on the news, so she had experience.
But Deering-Hansen's course changed again after she began working at the Iowa State Daily, where she says she fell in love with newspaper. She started out with community news and eventually became the Daily's editor in chief.
At the time, the late professor Barbara Mack advised the Daily. Deering-Hansen remembers Mack as her true ally and leader. She says Mack was hard on her, "but in a good way that made me better."
After three newspaper internships and years of long hours spent as a reporter for the Omaha World-Herald, The Des Moines Register and the Chicago Tribune, Deering-Hansen began to shift her professional focus. Family, and time spent with them, became more of a priority, so she made the move to public relations.
Today she serves as group vice president of communications for HyVee, based in Des Moines. She still uses her reporting skills, but has more time for both her husband and two young children and her passion for yoga.