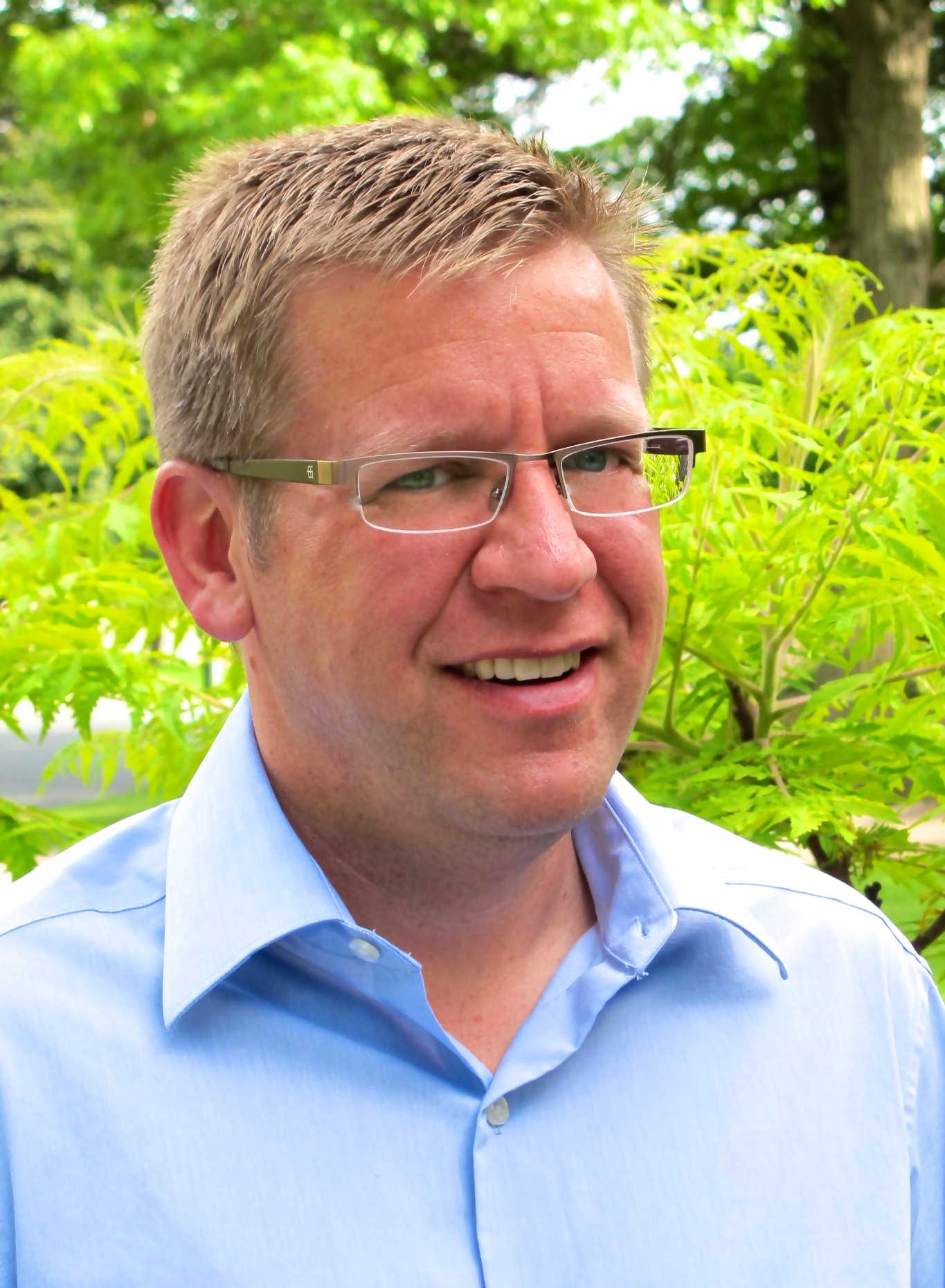 Growing up in Illinois with a mother who was a former Hawkeye, 1996 Greenlee School graduate Andy Combites never expected to become a Cyclone. Iowa State's beautiful campus and welcoming spirit at a college visit left him feeling recruited by the school, more inviting than Illinois University or his mother's alma mater, University of Iowa.
Currently a digital marketing manager at Boston Scientific, Combites has come a long way from his early decision to study engineering at Iowa State.
Combites realized his first year living in Ames that he didn't want to pursue an engineering career. He instead followed his passion for music and began studying fine arts.
Some of Combite's greatest memories come from playing trombone for the Iowa State University Cyclone Football Varsity Marching Band. He'll never forget upsetting Nebraska in 1992 and having the most fun trying to stay warm at Jack Trice Stadium on cold November nights.
"We had to be out there, might as well make the most out of it," he said.
Combites has been interested in music and fine arts since he was a kid playing in his high school's band. It wasn't until he took a marketing course as an elective at ISU that he became interested in advertising.
After Combites graduated with a double major in fine arts and advertising, he interned at an ad agency in Dallas, where he helped create some of the original websites for Pepsi and Mountain Dew. Assuming interactive design may be big in the future, Combites has since led interactive design teams at Medtronic and was an interactive design strategist at Rightbrain Leftbrain Inc., for clients including Wells Fargo and The American Red Cross.
Currently residing in New Brighton, Minn., with his wife, Dianne, and two children, Taylor and Elliot, Combites is a digital marketing manager for Boston Scientific, a worldwide developer and manufacturer of medical devices. Combites develops and supervises high-impact marketing. When he is not working on digital marketing and communication solutions or spending time with his family, Combites is a band director for a local high school.