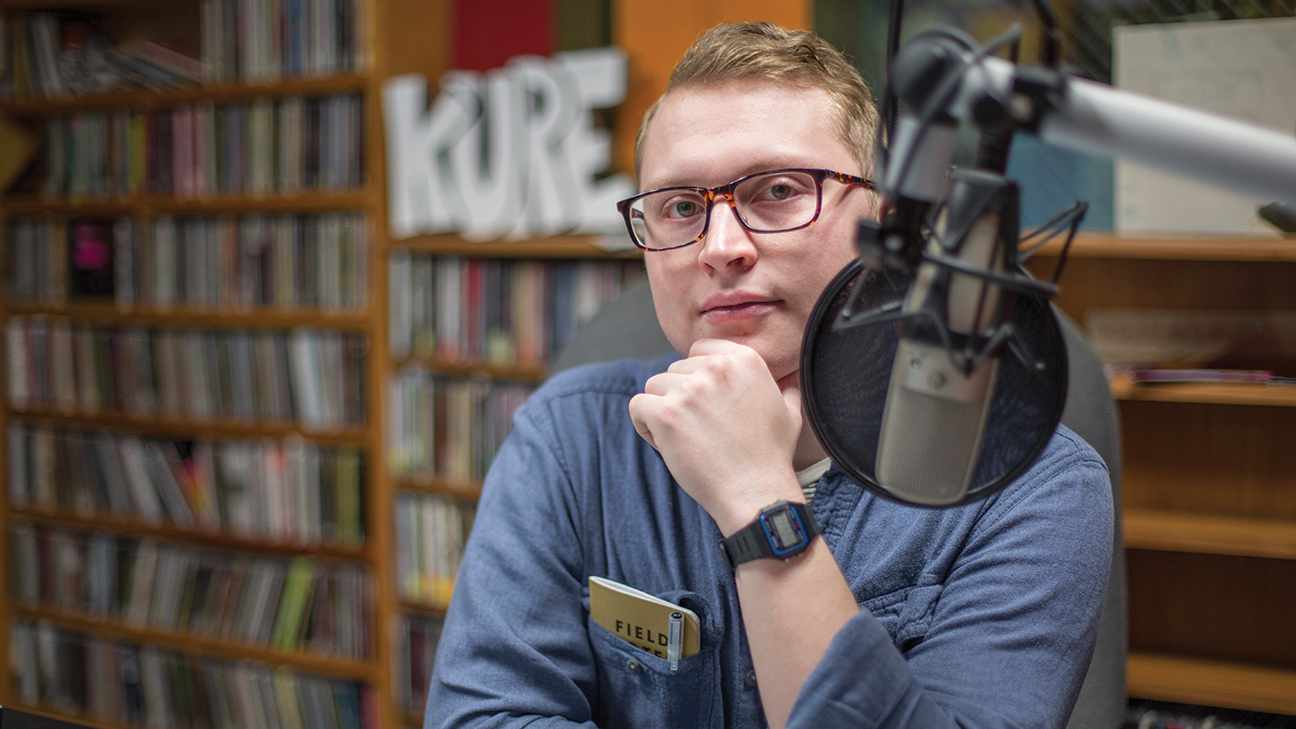 Written by Maria V. Charbonneaux
It was a chance encounter with an informational brochure that put Henry (Hank) Zimmerman on the path to NPR in Washington, D.C.   
While he was a student at Western Iowa Tech Community College, Zimmerman worked as a weekend announcer at Siouxland Public Media KWIT-KOJI.
During his hour off the air one day, he went for a walk. Tucked among literature about public radio support and programming in the station's light-filled entryway was a pamphlet detailing NPR's Kroc Fellowship, a yearlong program that provides training in audio and digital journalism to aspiring public media journalists.
Zimmerman was intrigued. As he researched more, the opportunity helped shape and channel his burgeoning interest in journalism. "It was even before my first story. In the back of my head [I thought] if and when I graduate, that's what I'm going to do. I'm going to apply," he said.
Zimmerman would later earn his degree in journalism and mass communication from Iowa State University in May 2018, but graduating from college wasn't always a given for the Sioux City native who dropped out of high school when he was 16.
A self-proclaimed public radio super fan who grew up listening to "Car Talk" with his father and classical music with his mother, Zimmerman jumped at the opportunity to turn the dials at the NPR Media station when a friend recommended him for the job.
Eventually Zimmerman was given the opportunity to produce his own stories.
"Once they let me do a little more [I thought about how] I listen to public radio stories and these are the ones I like … I could start making the kind of stories I like," he said.
From monster trucks to aerial yoga, Zimmerman had lots of latitude to explore various topics. His favorite story chronicled the experience of accompanying a colleague who was having his chest waxed at a local blowout bar.
"The first time I heard my own story on air was wild. It was very surreal to hear a recording of myself. I've never gotten used to that as much of my own voice as I've heard," Zimmerman said.
With encouragement from his colleagues, Zimmerman decided late in the game in April 2016 to continue his education at Iowa State after earning his associate's degree. He knew he'd need a four-year degree to land a full-time reporter job in public radio. He also knew it was necessary to pursue the Kroc Fellowship.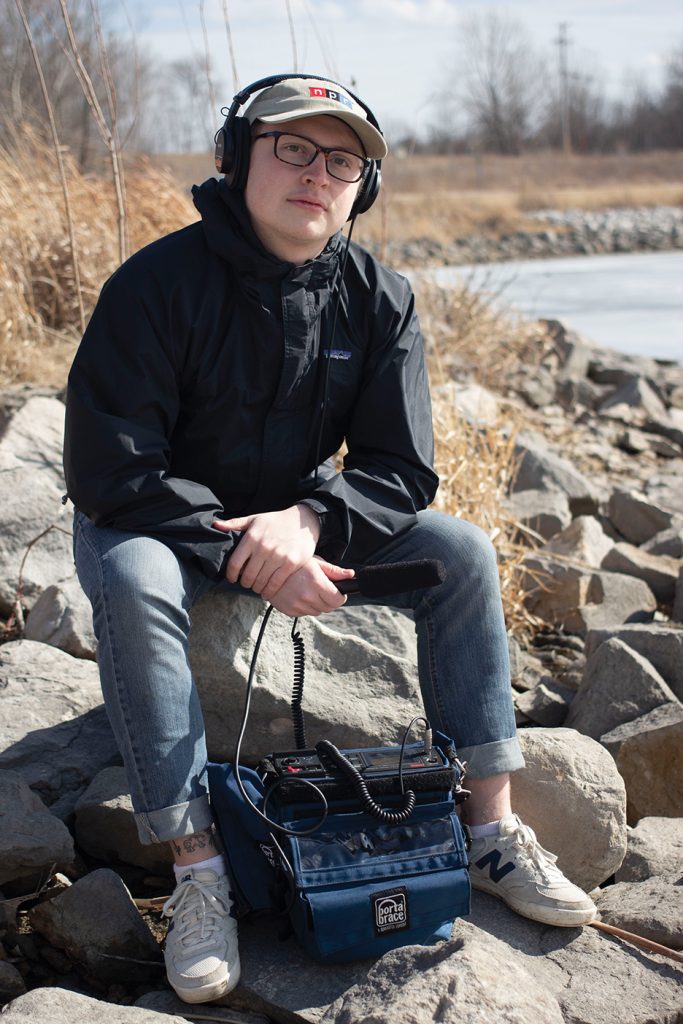 When Zimmerman arrived in Ames in fall 2016, he focused on experiences that would help him reach his goal. He joined the staff of 88.5 KURE first as a DJ and later as news director. In summer 2017, he traveled to Dublin for an internship through Iowa State's study abroad program with EUSA. He landed at 103.2 Dublin City FM, where he gained hands-on experience interviewing and hosting.
When he returned, it was time to focus on his Kroc application. After making the cut from 500 to 50 to 10 candidates, Zimmerman made the trip to Washington, D.C. for an interview last spring. He brought along the brochure that started it all for good luck. 
While it was likely his previous experience and story pitch more than luck, Zimmerman got the good news in June that he would become Iowa State University's first-ever Kroc fellow.
Awarded to three recent graduates each year, the fellowship has produced several notable journalists, including "All Things Considered" host Ailsa Chang and "S-Town" creator Brian Reed.
Zimmerman has been living and working in Washington, D.C. since October. He'll complete several rotations in various departments at NPR throughout the year before being assigned to work at an NPR member station for the final three months.
While there are no guarantees, Zimmerman hopes the yearlong competitive experience will help him continue on a path in public radio.
"The whole point of the fellowship … and I've read that pamphlet front to back 100 times especially right before I went … is to help people launch their careers. It's basically to build that foundation."
---
Read more about Zimmerman's story the Des Moines Register and Sioux City Journal.