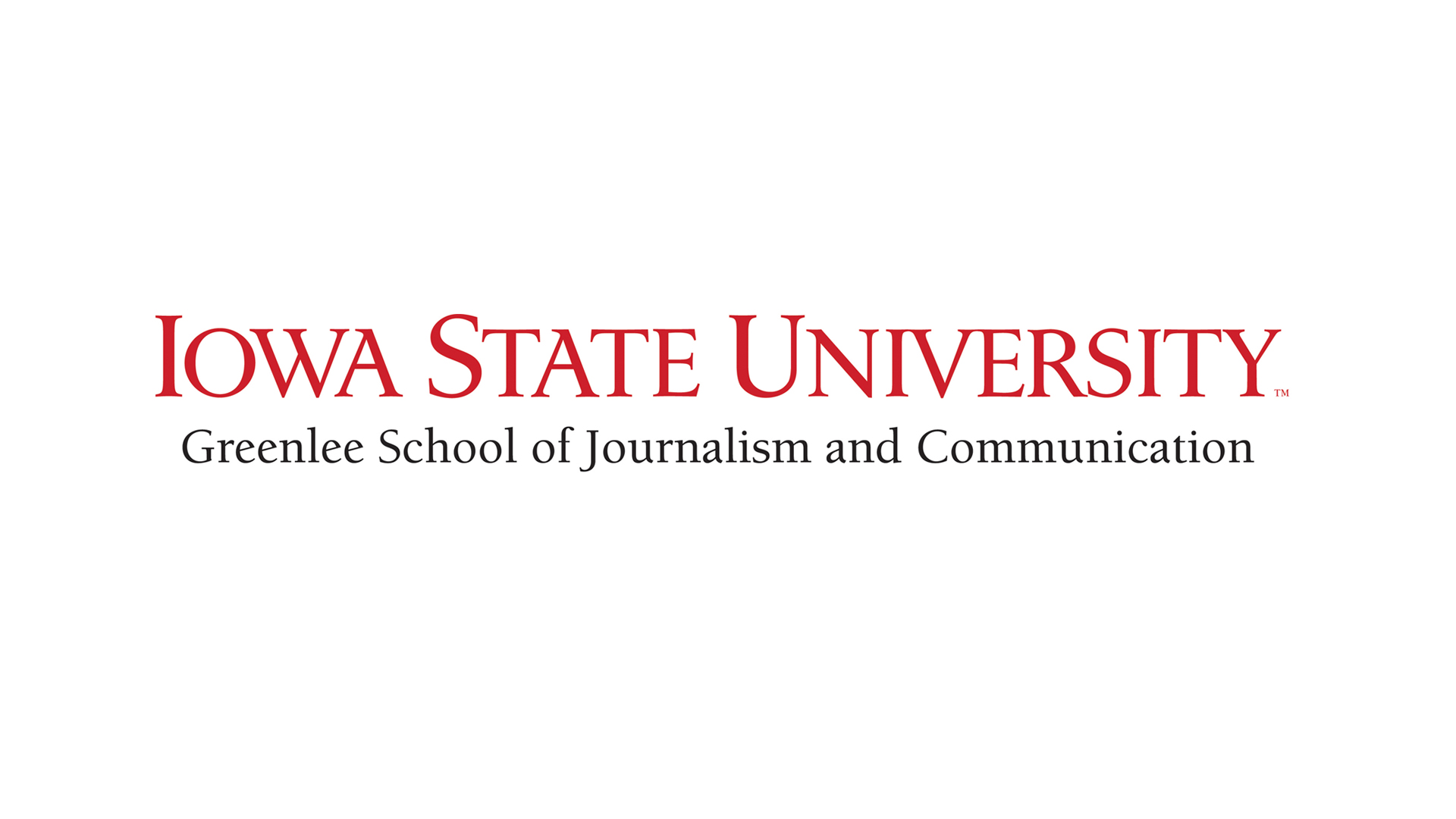 1940s
Keith Molsberry, '42 I'm still surviving satisfactorily, with the help of oxygen, at age 98. I enjoyed tours with my son in Costa Rica in April for a week, and in September, three days on a working windjammer among the San Juan Islands in Puget Sound. It is great that the ISU Foundation is successfully investing to provide two or more scholarships yearly for the M. Keith Molsberry Advertising Scholarship. I hope the new leadership at the Greenlee School can continue to build on the great accomplishments of the Bugeja era.
8144 Maddingley Ave. Las Vegas, NV 89117
Mary Hausrauth, '46
2741 Palos Verdes Drive N Palos Verdes Estates, CA 90274
Louise Swegle, '49 I am now residing at this lovely assisted living facility in Clive, Iowa. Having just celebrated my 90th birthday, I feel fortunate to still have my cognitive abilities and most of my physical ones!
12605 Woodlands Parkway #237 Clive, IA 50325
1950s
Janet Sutherland Aronson, '51 Enjoying my Virginia surroundings at Ashby Ponds. Surprised to have lived this long. Hope to hear from more "survivors!"
21085 Cardinal Pond Terrace Apt. 104 Ashburn, VA 20147
Theodore Hutchcroft, '53 Ag Journalism 1953, retired.
2216 Hamilton Drive Ames, IA 50014
Gene Maahs, '53 Still enjoying life at 86. Reading, genealogy and exercising.
1316 Main St. Adel, IA 50003
James Evans, '54 Greetings and best wishes to all!
1074 County Road 1500 E. Philo, IL 61864
Robert Simmons, '54 Still scribbling 63 years, six campuses, 15 print and TV newsrooms after the ISU training wheels came off. We love Bellingham, on a hill that we can no longer walk, looking at the Bat and Canadian mountains. Dee & I were married 60 years ago last June, still a great idea. Son and two daughters are all teachers like their mother, all kind, funny and living in the PNW. I currently write land use, environment and politics for Cascadia Weekly. Still rather be a reporter at my age than anything else at any age.
1124 Toledo Street Bellingham, WA 98229
Ann (Lindemeyer) Burckhardt, '55 Besides editing the 16-page newsletter for my senior co-op and writing for my church's quarterly magazine, I volunteer as a publicist for UpTurnships, a nonprofit providing internships and coaching for under-resourced collegians. The founder was picked as a 50 Over 50 leader by MN AARP, and we were feted at a luncheon Oct. 17.
7500 York Ave. S. Apt. 423 Edina, MN 55435
Keith Ballantyne, '57 To remaining 1957 grads: All is well here in Ashland—except for several serious health issues. That will prime a relocation to Midland, Texas, over the next year (assisted living, here we come). Congrats to the Greenlee staff and students for their honors.
Doris (Dockendorff) MacFarquhar, '57 Still migrating to West Palm Beach, Florida, for winter months, enjoying grandsons, music, state park volunteering, gardening, and poor golf. Journalists, keep defending truth and accuracy! Providing facts is our legacy!
195 E. Pearl St. Wellsville, NY 14895
Marcia Myers, '57 Nothing much changes here in Sarasota, but we are still enjoying whatever comes our way. Sorry to have missed the 60th reunion of the Class of 1957, but with no university events, it was hard to plan a visit.
5408 Eagles Point Circle #303 Sarasota, FL 34231
Donald Somers, '58 5227 Brendon Park Drive Indianapolis, IN 46226
Eldean (Dean) Borg, '59 I culminated 45 years hosting Iowa Public Television's Iowa Press program in January 2017. Later that year, I was astonished when the National Academy of Television Arts and Sciences Upper Midwest Chapter honored me with its Gold Circle citation at a gala in Minneapolis. I've been very fortunate in my career, beginning with journalism education at Iowa State.
722 College Blvd. Mount Vernon, IA 52314
1960s
Sonia Porter, '60 What's happening to the First Amendment?
Stephen Wells, '60 Still happily retired in this idyllic SE Michigan lake-country locale. We're a three-generation household now that son, Jeff, and his wife and two young children have joined us. Daughter, Sarah, and her family live in nearby Ypsilanti, so family reunions, holidays and birthdays bring us together often.
6135 Forest Trail Way Brighton, MI 48116
La Veda Hinton, '62 I still prefer newspaper and magazines and books in print! What happened to proof readers?! So many words misspelled or used incorrectly. And lots of "articles" missing that are needed to complete a sentence. Retired from television advertising.
James Grunig, '64 Still enjoying retirement from the University of Maryland.
41 Brinkwood Road Brookeville, MD 20833
Mary Beth Sartor Obermeyer, '64 Doing what I love: 104 words, 04/17 – Keynote Speaker, Founders' Day, Kappa Alpha Theta, Minneapolis, U MN. 2/04/17 – Same, Des Moines, Drake University/ISU. 8/09/17 – Beth Obermeyer Papers to U MN Performing Arts Archives. 8/25/17 – Grandson Jack, 18, to Berklee College of Music, Boston. 9/15/17 – Presented, U MN, Finale, History of Dance Twin Cities. 12/15/17 – Perform, dance to "The Typewriter," Holiday Spectacular, AAUW, American Association/University Women. 11/17 – Finished! Fifth draft, fourth book, writing it since 2011: When Winter Came; the Great Flu Pandemic of 1918, based on my grandfather's medical journal. 12/23/27 – Christmas! 30 families, four days, tradition since 1949. 2/04/18 – Mother/Daughter, Sandals, Jamaica, again. Photo: Obermeyer (left) with daughter, Kristin Quinby, at Kappa Alpha Theta Founders' Day (joint Drake/Iowa State University) in Des Moines Feb. 4, 2017.
2405 Russell Ave. S. Minneapolis, MN 55405
Sara Foley Bezane, '65 Moved to Maui, Hawaii, 14 years ago after retiring from AT&T and a stint as Vice President of Loyola University in Chicago. Two children and one grandchild—all in Chicago where we travel a couple of times a year. Maui is wonderful. We are involved now in many volunteer activities. Love visitors if former classmates come here.
sara@mauicommunicators.com
Roger Hansen, '65
220 Trail of the Flowers Georgetown, TX 78633 rahanse@hotmail.com
Robert Dunaway, '66
7980 NE 27th Ave. Altoona, IA 50009
Frederick Anderson, '67 Retired, mostly, and loving it. Grandpa, and really loving that. Wishing happiness to all.
2208 Lincoln Road Bettendorf, IA 52722
Rick Davis, '67 Relocated from California to Texas in 2012—much more affordable…more conservatives, fewer liberals, too. It's a "good fit."
925 Resaca Cibolo, TX 78108
Richard Hull, '67 Still retired in Arizona and own two FM Stations in Kansas. Traveling a great deal—to the Holy Lands and heading up a group of ag journalists to China.
25025 South Lakeway Drive Sun Lakes, AZ 85248
Carol McGarvey, '67 Hello to my classmates. I continue to freelance for Welcome Home Des Moines magazine, writing home, food and landscaping features. So fortunate to be able to do this. I love it. My husband, Tom, three kids and spouses and our 'Magnificent 7' grandkids are thriving. Go, Cyclones. tcmcgarvey@aol.com
5717 Kingman Ave. Des Moines, IA 50311
Judith Rutter, '67 A big year—first grandchild (my son in Portland) and a wedding (my daughter in Connecticut). Wish they were closer.
642 Stoneridge Drive San Luis Obispo, CA 93401
Dennis Bries, '68 November 2017 makes 57 years since my first articles were published in the local newspaper, Manchester (Iowa) Press. Since then I've been involved or worked in radio, news, correspondence, photography, Extension information, member/public relations, community journalism and several other occupations including foundry and robotics operations. Current work includes some local news coverage of one of the area school board meetings, nature photography and part-time "in home health care." Wife, Pat, retired after 42 years teaching 5th grade. Current hobby teaching youth wood turning.
W5602 Church Road Johnson Creek, WI 53038
Marjorie (Pfister) Groves, '68, Wilfred (Wil) Groves, '68 This year we traveled to the "ends of the earth" or close to them. Crossing the often-tumultuous Drake Passage smoothly, we explored Antarctica and met several species of penguins and whales. A few months later, we discovered the hundreds of waterfalls and reindeer of Iceland. During the summer, Wil directed Church Basement Ladies for the community theatre; the show sold out all but the opening night. We spent a week sailing Lake Michigan with friends. Marjorie joined Beta Sigma Phi, and Wil finished his term as ISU Hamilton County Alumni Club president. Our second grandbaby is due right around Thanksgiving.
2995 Neely Ave., Jewell, IA 50130 marjoriegroves@hotmail.com domehome@netins.net
Scott Morton, '68 Had my fifth book published in 2017—Blindspots, about fundraising for leaders. Grateful to ISU journalism professors Kunerth and Fox.
Bill Monroe, '69 I've come full circle in retirement and am now a reporter for Crosslake's local weekly newspaper, working part-time covering local government, taking photos and writing features. What fun!
37313 County Road 66 Crosslake, MN 56442
1970s
Charles McGavren, '71 All the best to the school, our new director and alumni. My world of friendships in our industry grew a lot this past year. Now I'm saying a fond farewell after 14 years to West Corporation. My ongoing volunteer projects include managing the infrastructure of a large church community. Recently I connected with a lot of landscape designers about beautifying a hilltop overlooking West Omaha. My sons in three states keep us busy with travel, but it's always good to reconnect with friends here at home.
14910 Seward Plaza Omaha, NE 68154 cmcgavren@spynet.com
John Byrnes, '72 Briefly visited Iowa State this year to attend Marcia Zarley Taylor's memorial service. All of ag journalism was saddened to lose a good friend and true trailblazer.
10705 34th Ave. N. Plymouth, MN 55441
Harlen Persinger, '72 Still enjoy documenting and taking photos of cultures in distant lands. I traveled to the 61st International Federation of Agricultural Journalists (IFAJ) Congress in South Africa, which included the pre and post tours to Kruger National Park and Namibia. Lengthened the trip to visit Limpopo, South Africa, an outreach and active service work project started by Blessman International, Inc., which has a corporate site in Urbandale. My career as a freelance photo journalist was recognized with a double-page spread in the CALS, Vol.11, No. 1 2017 issue of STORIES magazine, via www.stories.cals.iastate.edu. I continue to do a variety of freelance projects plus operate my grandparents' farms near Grundy Center. In October, I attended my 50th class reunion festivities (BS Dairy Science '67) during ISU's Homecoming Weekend. What changes, fantastic memories, countless friends and life-changing experiences to savor over a half century.
Dennis Miller, '72 Retired from Abilene Public Library in December 2016. Enjoying travel, including Alaskan cruise last summer. Able to make it for Homecoming 2017 and attend that thrilling win over TCU.
205 Pilgrim Road Abilene, TX 79602
Deanna Morse, '72 Deeana Morse was an artist in residence at the Maitland Arts Center, Florida, a quirky deco Mayan fantasy architecture colony, listed on the National Register of Historic Places. Her video animation work can be seen at deannamorse.com. She recently moved to Oregon.
921 Dinkle Lane Grants Pass, OR 97527 morsed@gvsu.edu
Gary Barton, MS '73 Enjoying an active retirement after 30+ year public affairs career with Monsanto in St. Louis. Currently living beside a rural Missouri lake, enjoying life with Mary Ann (Podolski), MS '73. Life is spent visiting our three grown children (in Atlanta and Los Angeles) and our four grandchildren. Recent trips have included a driving tour of Alaska and hiking in Colorado for the fall colors. Local activities have included working with a group of neighbors on the restoration of an 1840s historic Missouri log cabin. This has been a five-year construction project that has added greatly to my limited "handy-man" skills. Great companionship and a wonderful way to learn about life on the American frontier.
2208 N. Konstanz Drive Innsbrook, MO 63390
MaryAnn (Podolski) Barton, MS '73 Married to Gary Barton. I remain an active horse rider. Living in rural Missouri, we reside close to a stable that allows me to ride on wooded, rolling trails many times each week. My horse, Tango, is a 15-year-old Paso Fino. As a retired high school journalism, yearbook and English department head, I have remained active in education by serving on the local Wright City School District Foundation Board. I also participate in the local community garden club and the Innsbrook Historical Society (Missouri). Always looking forward to the next visit with the four grandchildren. Such visits require trips to Atlanta and Los Angeles.
maryann2208@mac.com
Allison Engel, '73 Fall 2017 brought publication of a book I wrote/produced with my twin and USC colleague Reise Moore. Thriftstyle: The Ultimate Bargain Shopper's Guide to Smart Fashion was a collaboration with Hollywood costume designers. Follow our blog at thriftstyleblog.com or Instagram at @thriftstylenews. Our plays, Erma Bombeck: At Wit's End and Red Hot Patriot: The Kick-Ass Wit of Molly Ivins, continue to be produced at theaters across the country. Look for Erma in 2018 in Florida, Ohio, New York, Arizona and New Jersey.
45850 Vista Dorado Drive Indian Wells, CA 92210
Margaret Johnson, '74 Appointed as Executive Director / Chief Legal Counsel for the Iowa Public Information Board in July 2017.
909 Maple St. West Des Moines, IA 50265
Ann McKeown, '74
6802 Via Campestre Las Cruces, NM 88007
Rebecca (Murphy) Stadlman, '74 I've been retired since December 2015. My husband Evan passed away in December 2016 so retirement was not what we hoped for. Our first grandchild was born in January 2016, so he has been a blessing for all of us.
107 NW Rock Creek Circle Ankeny, IA 50023
Julie Wolf, '74 Loving retirement and the time to travel and enjoy old and new interests.
1110 N. Henness Road, Lot 134 Casa Grande, AZ 85122
Bill Collison, '75 Retired in December 2016 after 37 years at the Detroit Free Press, mostly as a sports copy editor. Newfound free time is devoted, ironically, to reading. Also to gardening, curling and thinking about writing my memoir, How Many Golfers in a Foursome?
249 Kenwood Court Grosse Pointe Farm, MI 48239
Martha Helgerson, '75 Canada is still my home, and it is still a good place to live. Any journalism is restricted to freelancing newsletters and copy editing for nonprofit groups while my "day job" continues to be teaching English to adult immigrants. Even though my newsroom days are over, I still am thankful for the strong foundation of skills I learned at ISU.
203 Montrose St. Winnipeg, Manitoba, Canada R3M3L9
Catherine Wilde Collison, '76 Still happily retired from the Detroit Free Press and finished the final year of production for Yak's Corner, a magazine for young readers. Now freelance editing and writing for magazines, as well as books for young readers, including G is For Galaxy, Sleeping Bear Press.
249 Kenwood Court Grosse Pointe Farm, MI 48239
Barb (Riedesel) Iverson, '76 I retired in December 2016 after spending the final 21 years of my career at Weber Shandwick, where I led the financial services industry practice. Late 2016 was a difficult time, as my husband Jim died in October and my younger sister Suzanne in December. I'm enjoying retirement a lot, including travel to see friends plus my kids in San Diego and New York City, plus a busy social calendar with friends in Minneapolis. I'll be spending January-March 2018 in Scottsdale. One of my biggest joys has been chairing the Greenlee advisory council for the past two years. We hosted an industry summit on April 6, 2018, at ISU.
2736 Drew Ave. S. Minneapolis, MN 55416 barbiverson100@icloud.com
Steve Arbuckle, '77 Interim Director, EOPS/CARE/Foster Youth, College of the Desert, Palm Desert, CA
80408 Portobello Drive Indio, CA 92201 aramonce@hotmail.com
John (J.C.) Kain, '77 Powering through year two of retirement. Just noticed that I graduated 40 years ago. No, it doesn't seem like yesterday.
4121 E. Windsor Phoenix, AZ 85008
Wayne Svoboda, '77 Hello from Brooklyn.
57 Montague St. #4-I Brooklyn, NY 11201
Lori (Hoberg) Adams, '78 Policy Director & Senior NLx Advisor, National Association of State Workforce Agencies, Washington, D.C.
Debra (Squire) Dietzman, '78 Enjoying the second year of retirement from the US Forest Service. I volunteer with the Mississippi National River and Recreation Area and still play in a community string orchestra. The backyard pollinator prairie goes in this fall.
587 Shryer Ave. W. Roseville, MN 55113 debdietzman@gmail.com
Susan (Stephan) Holloway, '78 Director of Content Strategy, Communications and Brand Strategy, Michigan State University
5684 Bayonne Ave. Haslett, MI 48840
Klark Jessen, '78 Massachusetts Department of Transportation (MassDOT) Social Media Director, 10th year. @MassDOT
1 Beach St. #2 Beverly, MA 01915 klark.jessen@gmail.com
James Blume, '79
9300 Carmel Drive Johnston, IA 50131
Colleen Reilly, '79 Client executive, Tyler Technologies
5201 Baton Rouge Blvd. Frisco, TX 75035
Michael Swan, '79 It's year 19 for the ink stained ragamuffin in El Dorado, Kansas, at Butler Community College. I serve as department chair (mass communications) and Sports Media and Grizzly Magazine adviser, with its attendant triumphs and concerns. Wife Linda is still teaching Family and Consumer Science at the local high school; son Will is majoring in English at Wichita State; daughter Katy is a junior at KU (community health); and cat Roxie and dog Hank are doing well.
1403 Park Ave. El Dorado, KS 67042 mlsclone@hotmail.com
1980s
Elizabeth Anderson, '81 I'm still copy editing and proofreading part-time for several publications. Loren enjoys retirement and spends a lot of time at our Christmas tree farm in Grundy County. We've also started enjoying excursions to warmer climates in February and March. John graduated last December from Kansas State University and works for Grey Dog Media. Kate works for a marketing firm in Maryland. Sadly, my dad, John Anderson (Ag Journalism, '49) died in June at age 94, living a fruitful and interesting life right up to the end. We miss him.
3103 SW Court Ave. Ankeny, IA 50023
Steven Dropkin, '81 Retirement, sort of…? After a couple of years of slow business, it was a good time to close my real estate photography company. I may start a different photography business. Or maybe it's just time to see where life leads me. Enjoying grandparenthood (second born in July) and being where people need me to be.
489 Michigan St. Saint Paul, MN 55102 steve@dropkin.net
Debra (Bell) and Dan Geiser, '81 Dan and I continue to enjoy our jobs and life in Cedar Rapids and look forward to our trips to Chicago to visit our son who is working in the insurance industry there. We appreciate the training we received at ISU and hope you keep turning out journalists who ask the people in power the tough questions. Resist!
108 Brentwood Drive NE Cedar Rapids, IA 52402
Sherilyn (Templeton) Hoyer, '81 I have earned the esteemed rank of Grandma since the last newsletter, and my travel schedule now includes trips to Oregon to check up on the family. It's a time of changes here on campus as well: CALS dean Wendy Wintersteen was named the 16th Iowa State president, searches are underway for College of Veterinary Medicine Dean and Vice Provost for Extension, and many continue to serve in interim leadership positions because of vacancies. On the other hand, I am ready to celebrate my 20th year at Iowa State in early January 2018. Go Cyclones!
1324 Kentucky Ave. Ames, IA 50014
Pamela (Weiland) Schumacher, '81 After spending 29 years in the PR department, I switched to being a Change Management Leader at The Joint Commission (the nation's oldest and largest health care accreditation body). I teach others how to facilitate meetings and make process improvements. I traveled to Barcelona, Paris and London this year, however, seeing the total solar eclipse in Carbondale, IL, was the highlight. Stop by if you're in the area.
785 Prairie Ave. Glen Ellyn, IL 60137
Lois White, '81 Managing Editor, Grey Dog Media
5205 Stonebridge Road West Des Moines, IA 50265
Ken Clayton, '82 In April, I was fortunate enough to celebrate 30 years with Rockwell Collins in Cedar Rapids. And I was able to travel to Australia, Brazil and South Korea to support my trade show habit.
6000 Wayside Circle Cedar Rapids, IA 52411 clonedogg2@mchsi.com
Mike Kolbe, '82 Nearly 35 years in advertising sales with the Harlan Newspapers and still enjoy (nearly) every day! First-time grandfather and first-time mayoral duties help keep me energized. Cyclone game days are usually spent in front of a screen, but I get to an occasional game with my wife, Tammy. ISU interns each spring remind me of where I started—I hope this business is as rewarding for them as it has been for me.
Thomas O'Donnell, '82 It's been a big year for my wife, Paula Mohr, and me. The youngest son graduated in June and started at Iowa State this fall. With no need to be in Urbandale any longer, Paula offered to swap commutes with me, and we moved to Ames in September. Now she has a 40-minute trip to the State Capitol complex while I get to drive 7 minutes (I've clocked it) to the Krell Institute in Ames, where I'm in my 12th year.
525 Forest Glen St. Ames, IA 50014
Peggy (Skripsky) Wasson, '83 Two children–Kristin (ISU Grad Civil Engineering 2015) and Justin (ISU Grad Finance 2010); first grandchild due November 8, 2017.
4296 Fox Meadow Drive SE Cedar Rapids, IA 52403
Paul Gustafson, '84 Paul Gustafson (E Op / Journalism '84) is now President of Expert Support (www.expertsupport.com) a technical communications professional services firm based in Silicon Valley. Expert Support clients include Adobe, Apple, Google and many others. Follow him on Twitter: @psgustafson.
James Wyckoff, '84 The years continue to roll by since my early-1980s days at the ISU Press Building. I have very fond memories of classes with Dale Boyd, Kelly Sargent, Gene Bratton, Steve Coon, Giles Fowler, Ken Eich and Jake Hvistendahl. My career has been very rewarding due in part to these and other educators in the JLMC department at ISU. On the personal front, my wife, Laurie, and I live in a secluded, wooded section of Lake Panorama, Iowa, and enjoy outdoor stuff. Spending time with our two children and three grandkids is our favorite past-time.
6716 Nicholl Drive Panora, IA 50216
Kimberly Emery (Groe), '85
1860 Woodland Drive Red Wing, MN 55066
Leslie (Sowder) Baker, '86 My career has taken an exciting turn with my hiring in 2017 as executive director of the Reining Horse Foundation, the nonprofit arm of the National Reining Horse Association, which has its international headquarters in Oklahoma City. It's a fun coincidence that my board president and vice president and their wives are all Iowa State alumni. In 2016, while consulting for several businesses, I completed my Nonprofit Management Certification through the Oklahoma Center for Nonprofits. My son graduated in 2015 from Oklahoma State University and is self-employed, and my daughter is a busy middle school student. Life is good.
Coleen (DeVries) Myers, '87 I enjoy living in Ankeny and keep busy with lots of volunteer activities.
Doug Jensen, '89 I'm 16 years living in New York City and four years now leading marketing analytics for global brands at Estee Lauder Companies (a beauty company with over 30 brands). Last year I had the privilege of traveling around the world teaching our internal marketing teams about how to win in social and digital media and especially with beauty influencers. On a personal note, I had a milestone birthday and my partner and three friends joined me on a once-in-a-lifetime safari in Tanzania in east Africa. We saw the wildebeest migration in the Serengeti, where hundreds of thousands of wildebeest move around the plains and cross rivers en masse, and it was amazing. If you want a great safari experience, check out African Born Safaris, the tour company I used.
144 W. 18th St. New York, NY 10011
Suzanne (Weuve) Schwartze, '89 I'm a professional volunteer at my son's school. The word of the year is "voluntold." Go Cyclones!
1990s
Ka-Ling Cheung, MS '90 This is Ka-Ling from Hong Kong. How are my classmates from all over the world: Keiko Nagayama, Leighton Robinson, Nan, Jose, Shu-Hwa…? I miss you all! Write to me! My email address: ka98cheung@yahoo.com.hk
Alissa Kaplan Michaels, '90 It's been more than a quarter-century since I returned to my birthplace, New York City. How did that happen? Drop me a note if you'll be in the Big Apple.
700 Columbus Ave. Apt. 17D New York, NY 10025
Ann (Foster) Thelen, '91 President, Thelen Public Relations (www.thelenpr.com) and 2017 President of PRSA Central Iowa.
9312 Huntington Circle Johnston, IA 50131 ann@thelenpr.com
Jennifer (Holm) Dunlay, '92 Risk Communicator/PIO, Johnson County Department of Health & Environment, Olathe, Kansas
14213 Westgate St. Overland Park, KS 66221
Marietta Nelson-Bittle, '92 I am pursuing a master's of divinity degree at Wartburg Theological Seminary in Dubuque, Iowa. I also currently serve in the pastoral role at three small, rural churches in southwest Iowa.
Andy Combites, '96 I accepted a new position at 3M this fall as the digital strategist for the Healthcare business group. And we hit a major milestone at home this summer—we now have a teenager in the house! The kids and I had great vacations to Yellowstone, Grand Tetons and Glacier National Parks this summer, and Disney World and Universal Studios in October. And I'm still a band nerd, wrapping up my 19th year as one of the directors/designers of the Irondale High School Marching Band.
1396 16th Ave. NW New Brighton, MN 55112
Marty Helle, '96 Still practicing law in Austin—have two new step children, 17 & 14. Living in Rochester where the party never stops!
2416 Fourth Ave. NW Rochester, MN 55901
Danny Engesser, '99 I've been employed at Iowa Public Television since 1999. Married my wife Kari in 2012. Son, Franklin was born in 2013. Moved to Clive, Iowa in 2013. Got my FAA Remote Pilot certification in 2017. DannysDigitalDomain.com
10516 Juan Calle Clive, IA 50325
2000s
Luke DeKoster, '00 Fiona and I (and the kids—J.C., 9, and Mali, 5.5) enjoyed a few months in Iowa this fall. We are headed back to Asia, where we have been since 2009.
P.O. Box 498 Hull, IA 51239 goodbye10x@gmail.com
Brent West, '01 Still employed with Wells Fargo Home Mortgage. Living in Urbandale, Iowa.
Katie Kelly, '02
1557 Hampshire St. San Francisco, CA 94110
2010s
Ryne Dittmer, '11 In August, I became the Digital Marketing Coordinator for the town of Parker, Colorado. I manage the town's social media accounts as part of the communications department.
Jessie Opoien, '11 Still thrilled to be doing my dream job covering state government and politics in my home state of Wisconsin.
306 W. Main St. #607 Madison, WI 53703
Megan Brandt, '12 After graduating from the Greenlee School in 2012, I worked for Workiva in Ames and Chicago as a Communications Coordinator and Communications Specialist for four years before becoming the Director of Communications at the Global Insurance Accelerator, a startup accelerator for early-stage companies trying to innovate the insurance industry. Working within communications at wonderful tech companies would not be as easy and desirable without the wonderful instructors and classes at Greenlee. I've had two dream jobs.
1240 Edgemont St. Des Moines, IA 50315
Anika Ehlers, '14 I finished my Masters in Global Strategic Communication with the dual program at FIU/Miami Ad School and I am currently working as a Jr. Art Director at Leo Burnett in Chicago.
1245 W. Jackson Blvd. Unit 309 Chicago, IL 60607
Carter Collins, '15 Carter now lives in Dallas, TX where he is an account executive for VOX Global, a public affairs firm.
FACULTY
Dennis Hart, '79-'81 Sharon and I are now retired and excited to begin living as "snowbirds," spending half the year with friends in Ames and half with family in California. It's been a long journey back to Ames, and we are looking forward to everything this community has to offer.
M. La Rue Pollard, '66-'86 One important benefit of a long life is memories. I especially enjoy the reminders of early years in journalism and mass communication, colleagues and students.
1875 Mesilla Hills Drive Las Cruces, NM 88005