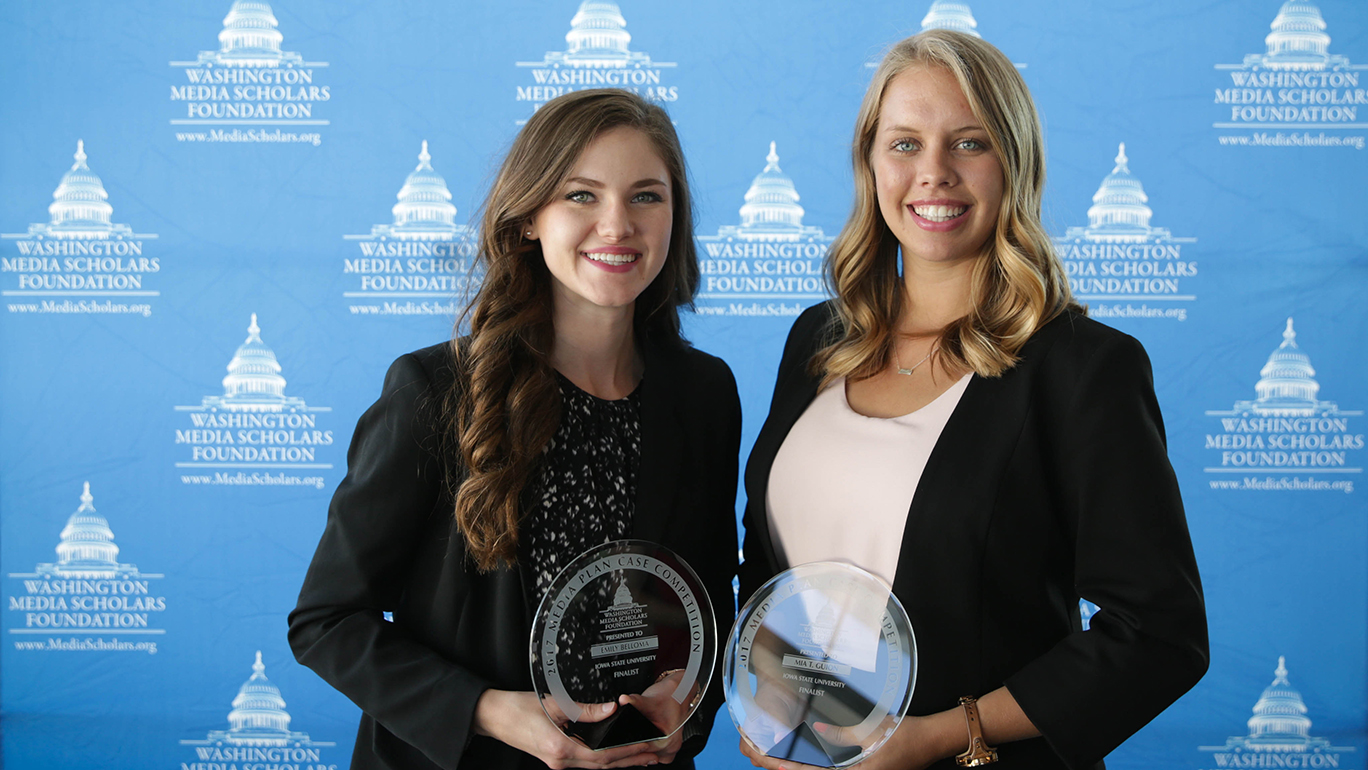 GREENLEE GOES TO WASHINGTON
Emily Belloma ('17, marketing, advertising) and Mia Guion ('17, advertising) showcased their political media planning prowess by winning the Washington Media Scholars Foundation's case competition, earning the National Excellence in Media Award, this summer.
Theirs was one of six teams to present a hypothetical media plan had Herman Cain continued his bid for the 2012 Republican Party presidential nomination instead of withdrawing after controversy engulfed his campaign.
"A lot of people don't understand how important the Iowa caucus is in the campaign, and I think the fact that we focused on the Iowa caucus made our plan stand out," Belloma said.
In addition, the pair was honored at a networking reception and toured several news organizations. Each also received a $5,000 scholarship.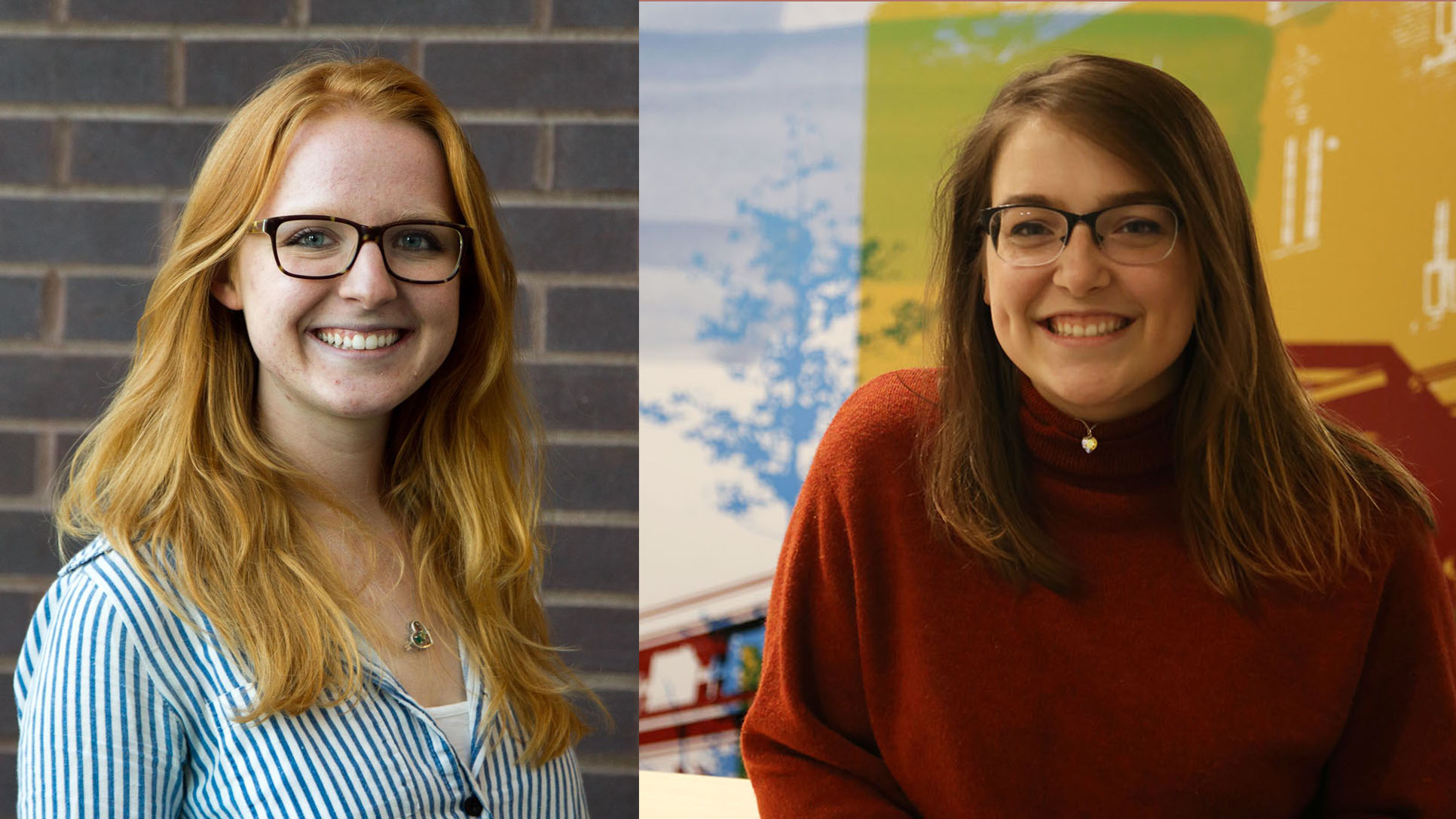 JOURNALISTIC ACCLAIM
Among several honors for the Iowa State Daily staff, Alex Connor, junior, was one of 10 finalists for the Associated Collegiate Press' 2017 College Reporter of the Year, earning honorable mention. Her work for the Daily included a day in the life of President Steven Leath, an interview with a Campustown food vendor after a February shooting and a look inside student government campaign funding.
Emily Blobaum, senior, received honorable mentions for "Shattering Stigmas," a multimedia feature, and a slideshow from a day following Leath.
Find links to their award-winning work.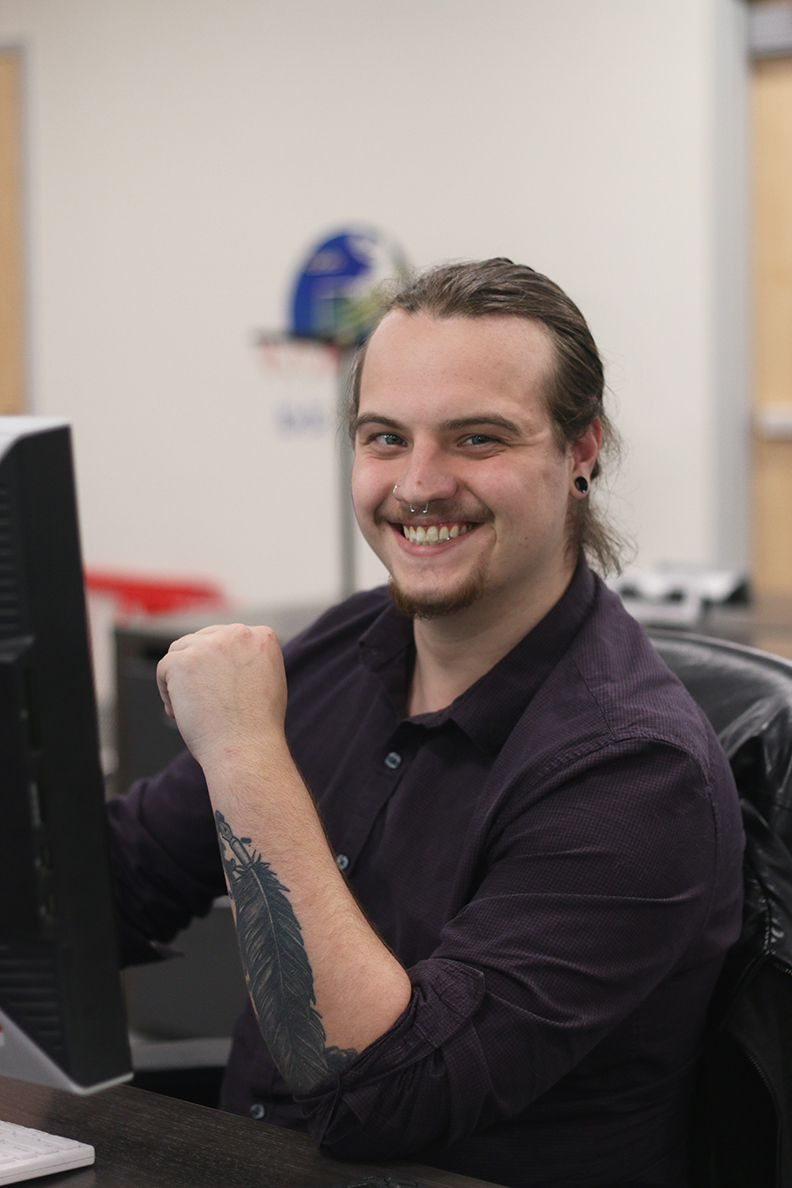 NEW YORK SUMMER
Michael Heckle, senior in journalism, experienced magazine publishing through the 2017 American Society of Magazine Editors summer internship program.
Heckle wrote daily briefs, special sections and features for The Forward, a publication that delivers commentary, news and culture for the American Jewish community.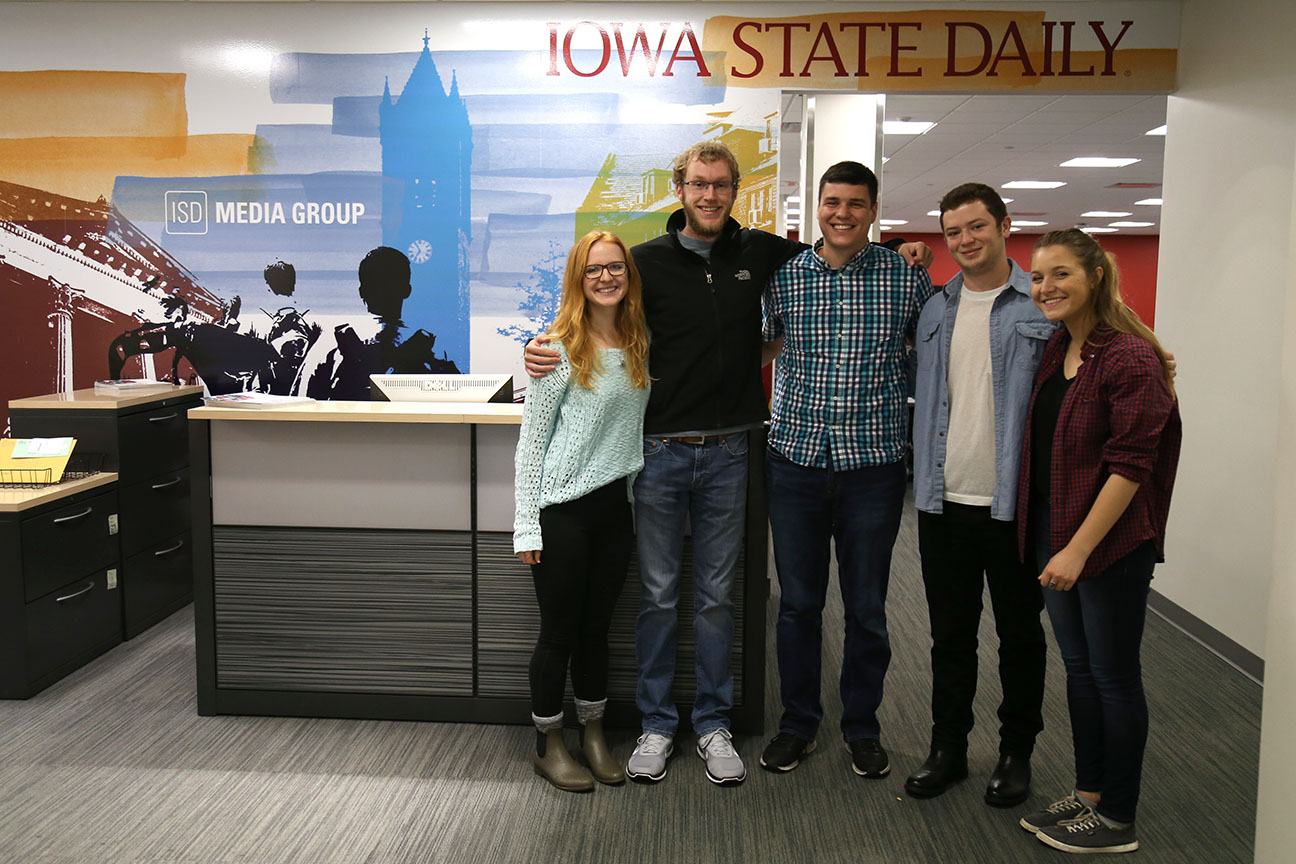 PRAISE FOR THE PEN
Five journalism majors received 2017 Columbia Scholastic Press Association Gold Circle awards for work published by the Iowa State Daily Media Group during the 2016-17 school year.
Luke Manderfeld, senior, first place, sports feature, "A Mother's Love"
Danielle Gehr, sophomore, first place, news feature,"This is Not America"
Austin Anderson, junior, second place, personality profile, "A Legend in Lectures"
Emily Blobaum, senior, certificate of merit, general feature, "Shattering Stigmas"
Ben Visser, senior, certificate of merit, sports feature, "Escaping to Safety"
Find links to their award-winning stories.
SHINE ON
Iowa State's PRSSA chapter was named a 2017 Star Chapter by the national organization.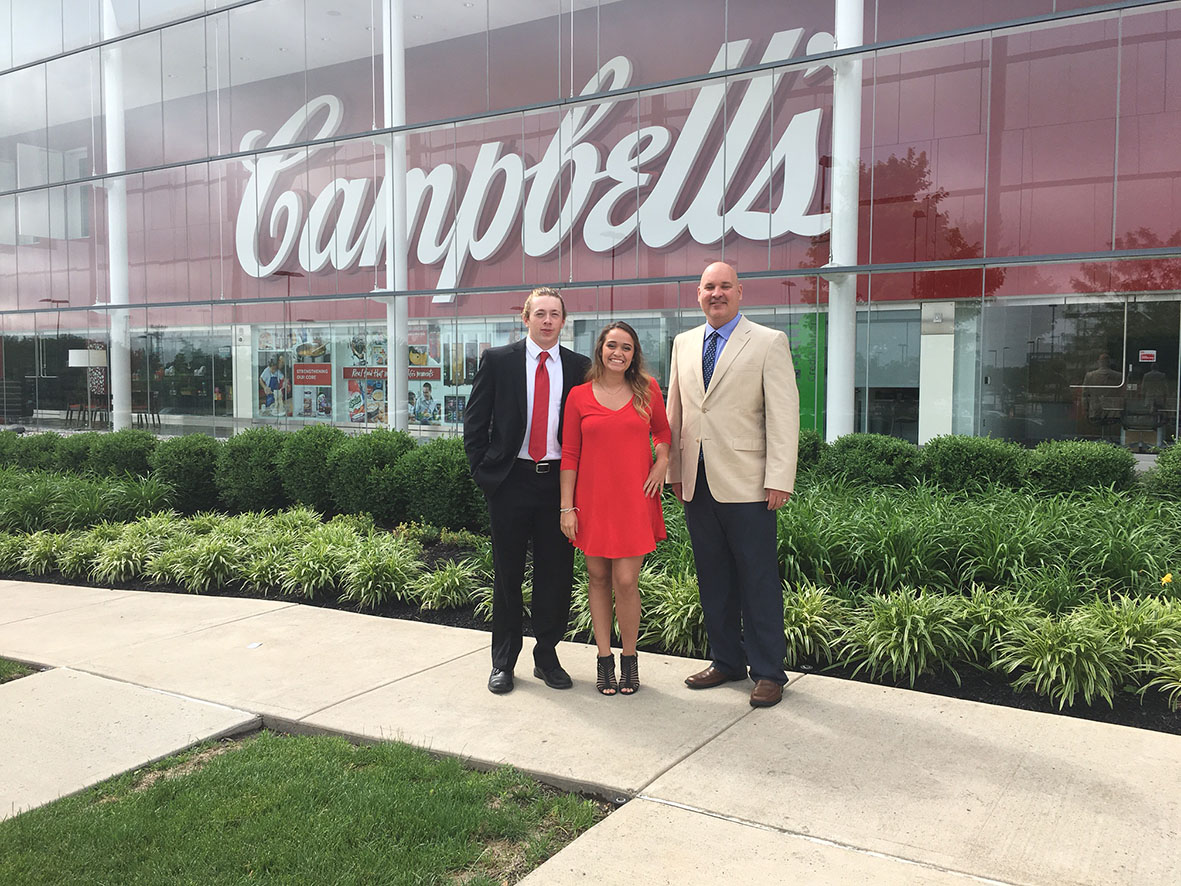 LET'S TACO 'BOUT ADVERTISING
What does it take to make the Campbell Soup Company's Pace brand the salsa of choice for family night?
Advertising majors Michael Englund ('17), Toni Ugolini ('17) and Madison Ott ('17) researched and shared their ideas in the 2017 Collegiate Effie Awards Pace Brand Challenge.
As finalists, Englund and Ugolini presented the team's "Taco-bout Family Night" campaign in June at the company headquarters in Camden, New Jersey, and took second place. The students entered the competition as part of the Advertising Portfolio Practicum (ADVRT 436) taught by Michael Wigton, Greenlee lecture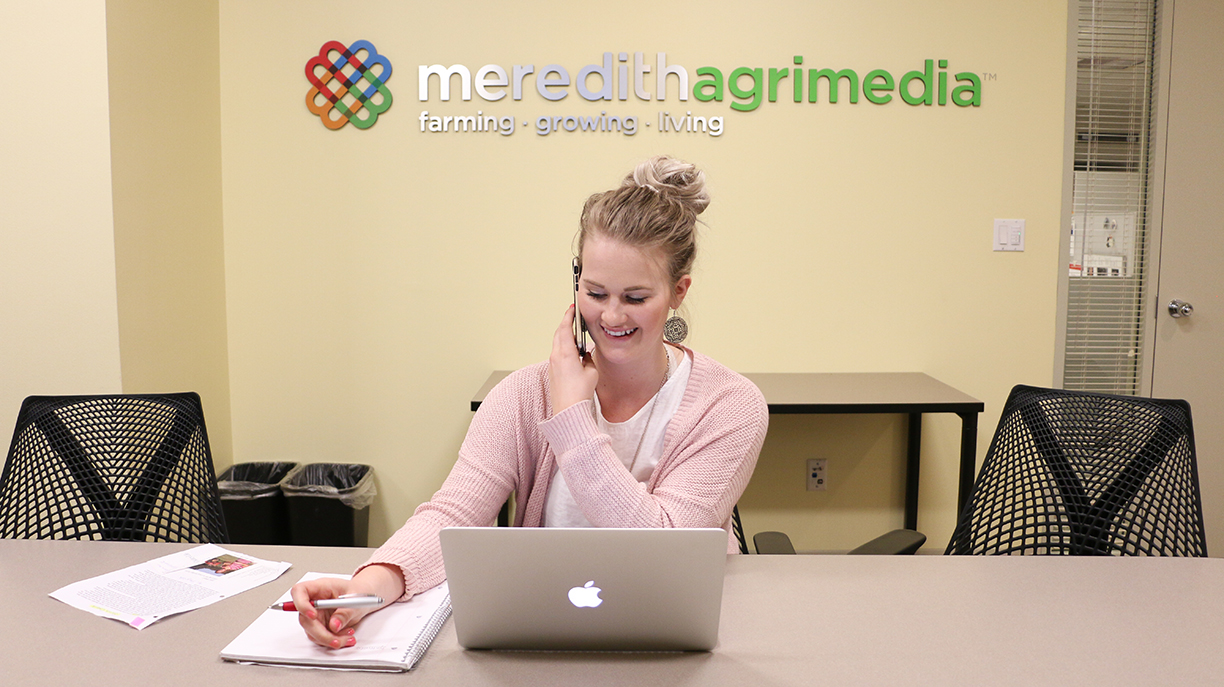 BETTER TOGETHER
Meredith Corporation has extended its partnership agreement with Iowa State University for another five years.
The $500,000 commitment benefits the Greenlee School through continued support of its 1) Meredith Apprentice Program, 2) a professional in residence and 3) technology upgrades to the Meredith Integrated Media Suite in Hamilton Hall.
SUPPORT FOR SCHOLARSHIPS
An endowed gift to the Anderson-Kruse Fund for Excellence in News-Editorial Writing will benefit Greenlee students through additional scholarships, internship support and programs.
The $75,000 gift was made possible by the late John Burroughs Anderson ('49, agricultural journalism) and the Anderson-Kruse family. His daughter Liz Anderson ('81 journalism) and her husband, Loren Kruse, established the fund in 1998. Now an endowment, the fund will benefit students for years to come and promote excellence in writing, reporting and editing.
$153,515
That's how much the Greenlee School awarded in scholarships to its students in fiscal year 2018. Scholarships support incoming and current majors and defray the costs of required internships.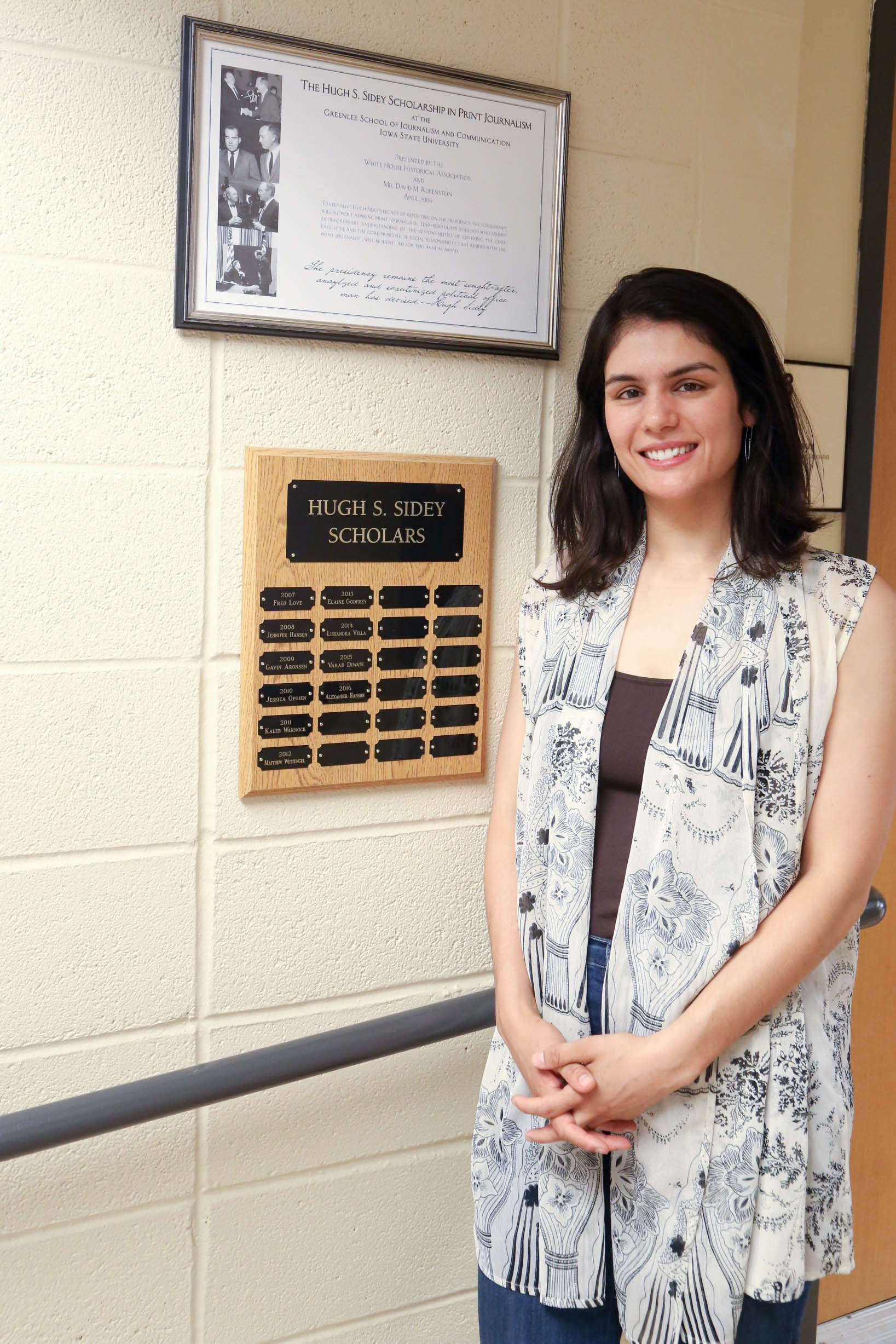 CHANNELING A GREENLEE LEGEND
As the recipient of the 2017 Hugh S. Sidey Scholarship in Print Journalism, Mary Khan ('17 journalism, international studies) visited D.C. newsrooms and attended the White House Correspondents' Dinner in April 2018.
In her essay, "Make Journalism Great Again," Khan reflected on how Sidey, an Iowa State alumnus, stayed connected to his hometown of Greenfield, Iowa—and the concerns of everyday Americans—through nearly 50 years chronicling 10 presidents for Time magazine.
"After the most recent presidential election, an election where journalists fumbled in their coverage of the candidates, struggled to understand the voters and attempted and failed to predict the outcome, we need more journalists like Sidey," Khan wrote in her essay.
Khan also received a $5,000 prize. The Sidey scholarship is an annual award established in 2006 at Iowa State by the White House Historical Association and David M. Rubenstein.