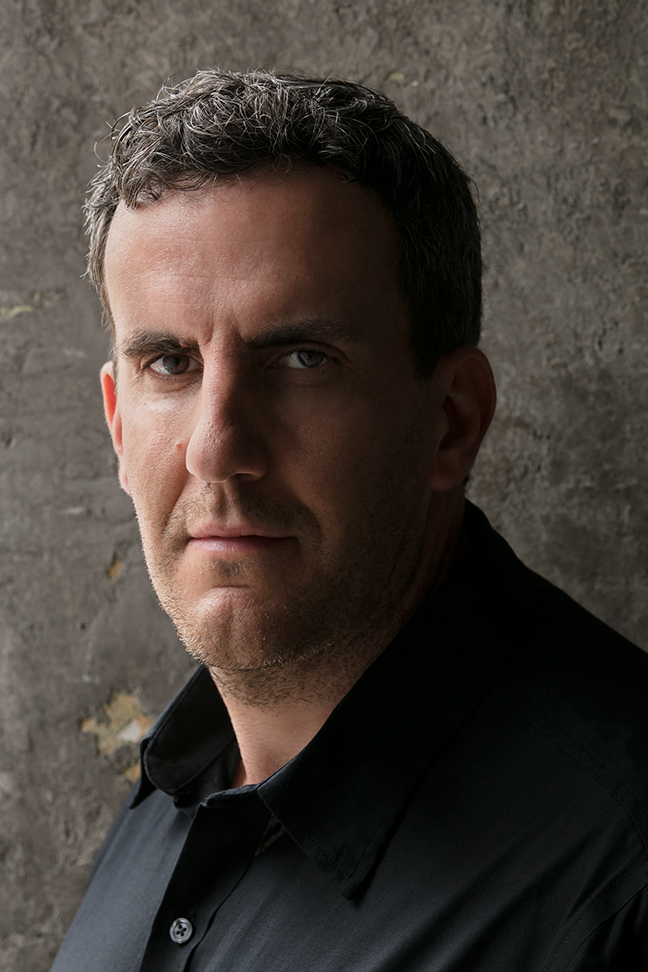 A World War II commando's story comes to life in Greenlee alumnus Paul Kix's new book.
By Maria V. Charbonneaux
His first attempt—a book on a science topic at the request of a publisher—had fallen through. Paul Kix ('03 journalism) and his agent needed to plan his next move.
They found it in the New York Times obituary of Robert de la Rochefoucauld in July 2012. The French aristocrat fought against the Nazis during World War II as a secret agent with the British.
Kix—a seasoned reporter who's written for The New Yorker, GQ and The Wall Street Journal—wanted to know more. But with three young kids at home and an inability to speak French, it took some convincing on his part.
"Eventually, it was like this is the sort of story that I've been wanting to do for awhile. I would like to try this," he says.
With de la Rochefoucauld's family on board with the project, Kix purchased the war hero's memoir on France's Amazon and drafted a proposal for a nonfiction narrative about his wartime experience. Kix's wife, Sonya, spoke rudimentary French, and the two were able to interpret de la Rochefoucauld's story with the help of Google Translate.
Once a publisher signed on, Kix had the memoir formally translated and committed to years of dogged research and early mornings spent writing before the demands of family life and his day job as deputy editor at ESPN the Magazine took hold.
The result is a fast-pace read that sheds light on a man who belonged to a group that later became Ian Fleming's inspiration for James Bond. Daring acts of espionage and two escapes from Nazi imprisonment sound like the stuff of movies. Extensive research and fact-checking were necessary for Kix to feel comfortable putting words on a page.
"The story is amazing, right? It's also almost literally unbelievable," Kix says.
"My intent was to write a book that I was really proud of—that reads like fiction but is fact."
With the help of a translator, Kix spent eight days scouring military records in France's Ministry of Defense to confirm dates and events. He tracked down and pored through 400-some pages of the man's military records. He consulted with historians about wartime contemporaries.
The de la Rochefoucauld family provided valuable photos, a DVD containing a detailed family history and a recording of their father describing his exploits. Kix was also invited to stay in the family's chateau, de la Rochefoucauld's boyhood home.
A conversation with his subject's younger sister provided context around events and painted a clearer picture of life on the homefront during the war.
Tom Emmerson, retired Greenlee professor and a mentor of Kix's, even provided an assist by looking up a few additional records for him at The National Archives outside of London.
"It ended up being, like all journalism, those small crucial detalis that were the things that really set me off. That's where I knew I really had a book," Kix says. "It's one thing to tell a story in broad strokes, it's another thing to be able to hone in on specifics."
Since its release, The Saboteur has received many positive reviews, including one from the New York Times, where it all started. The accolades are gratifying, but Kix hopes readers will walk away with more.
"I want them to see a man who made a choice when he didn't have to…hopefully the reader will walk away with a sense of who he is, why he chose to do what he chose to do and if nothing else, be inspired by his story."
The Saboteur: The Aristocrat Who Became France's Most Daring Anti-Nazi Commando is published by HarperCollins. Learn more about the book and get updates from the author at paulkix.com.
Read more about Kix's trip to Iowa State University in April 2018 as the keynote speaker during First Amendment Days 2018.