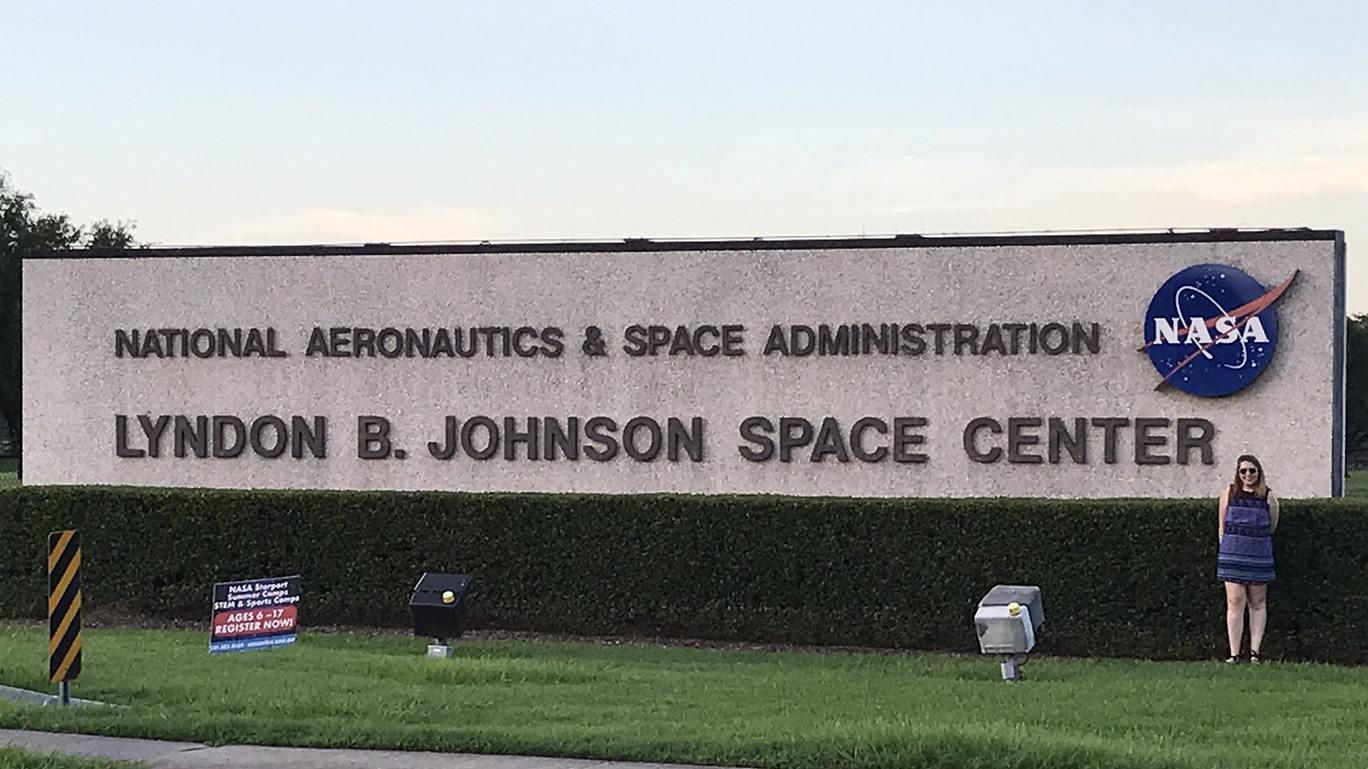 By Maria V. Charbonneaux
Madison Tuttle and Abbey Horsman were making similar flight plans as public relations majors and didn't know it.
Both spent their childhoods fascinated by space exploration. Both did their first internships with government entities. Both actively followed NASA on social media. And when each saw tweets announcing its competitive summer internship program, both applied and were accepted.
The seniors landed in June at Johnson Space Center in Houston for 10-week internships, Tuttle in the communications department of NASA's Public Affairs Office (PAO) and Horsman working on strategic communications for Orion, NASA's human spacecraft for deep-space missions.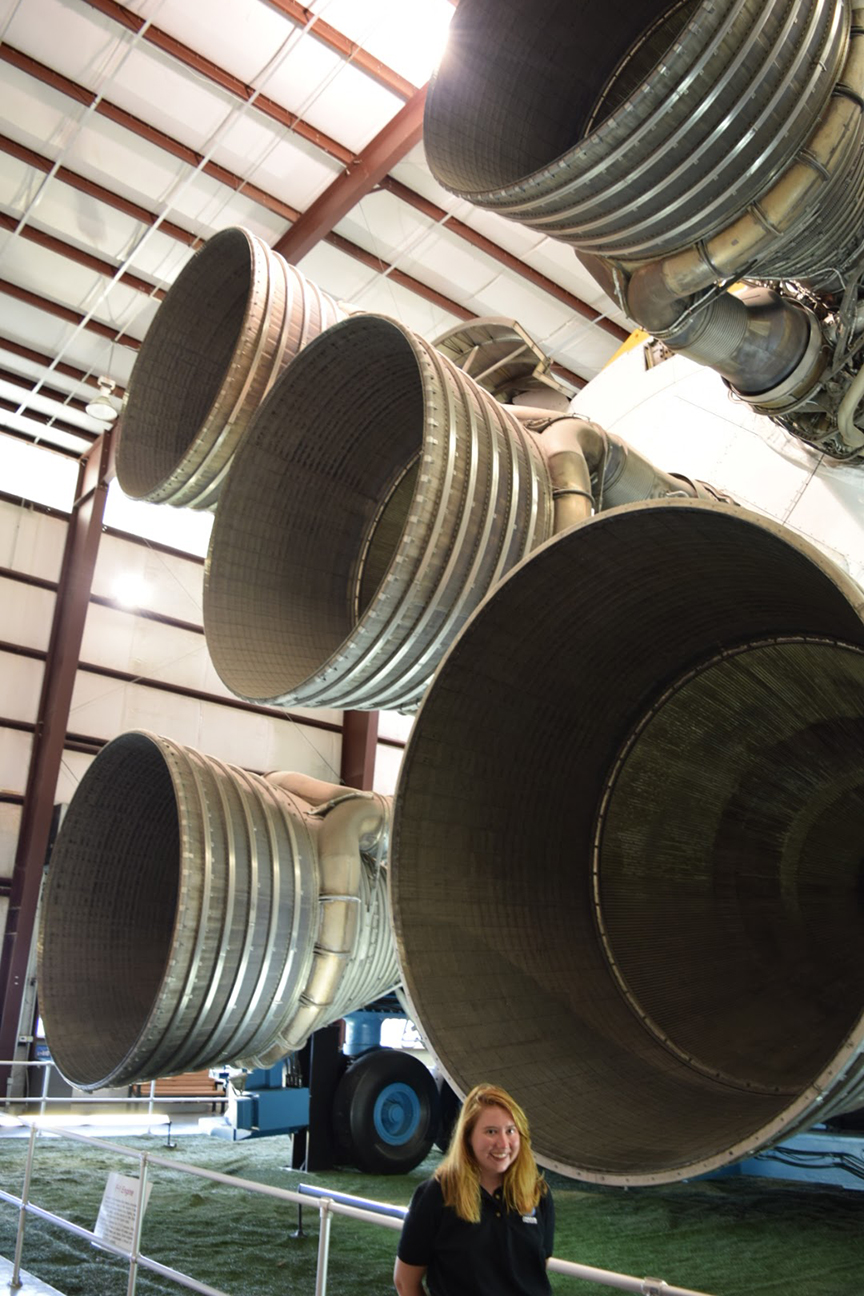 In addition to writing, Tuttle helped out with several press events. On her second day, NASA announced its 2017 astronaut class and Tuttle worked with astronaut candidate Loral O'Hara to answer questions from the public on Reddit.
Tuttle also organized a Bring Your Kid to Work Day event with her fellow interns and accompanied media on a Coast Guard boat to witness an Orion capsule exit procedure test in the Gulf of Mexico.
"We had a mix of local and national media, and they got to watch the test and talk to (astronaut) Suni Williams and another expert," Tuttle said.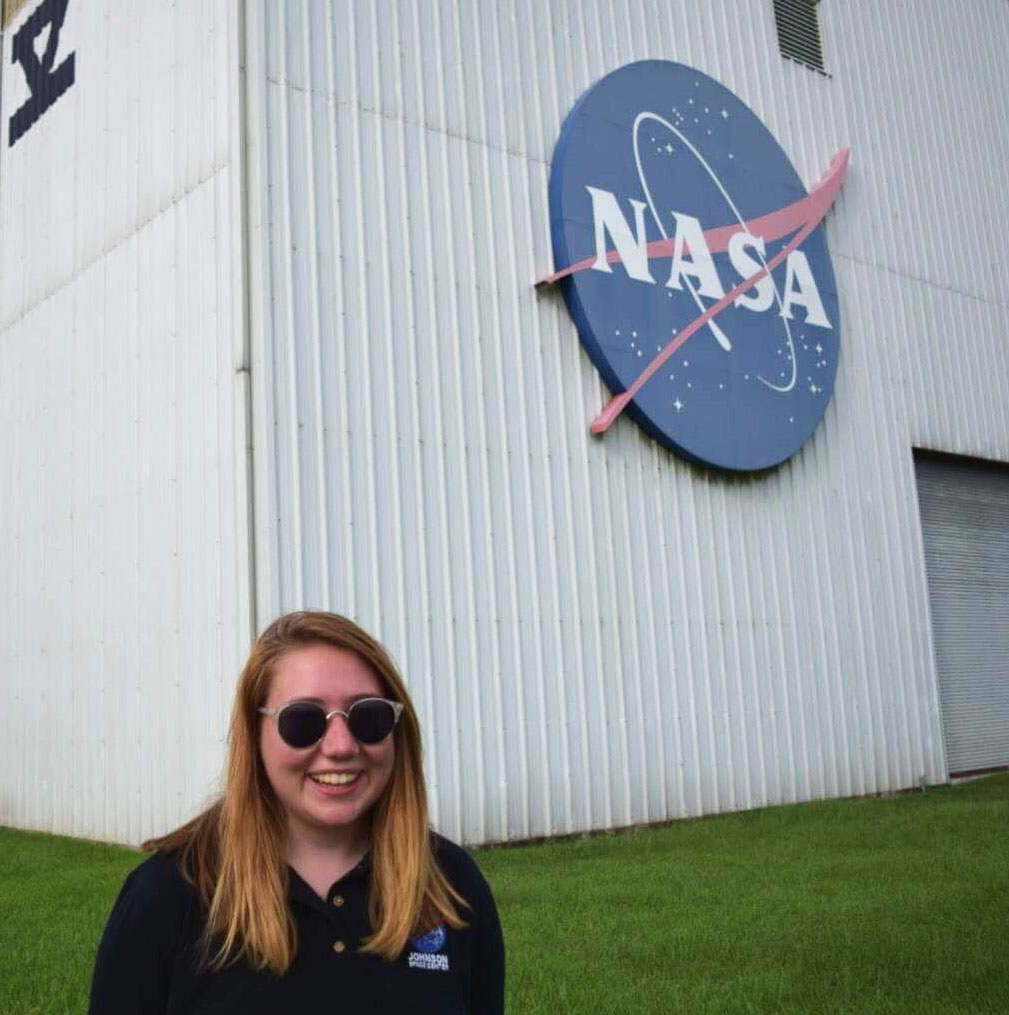 While Orion is under development with deep-space missions planned for the 2020s, Horsman's department works to get the spacecraft on the public's radar now.
Horsman traveled to New York to engage and educate the public about Orion at the Space and Science Festival at the Intrepid Sea, Air & Space Museum Complex.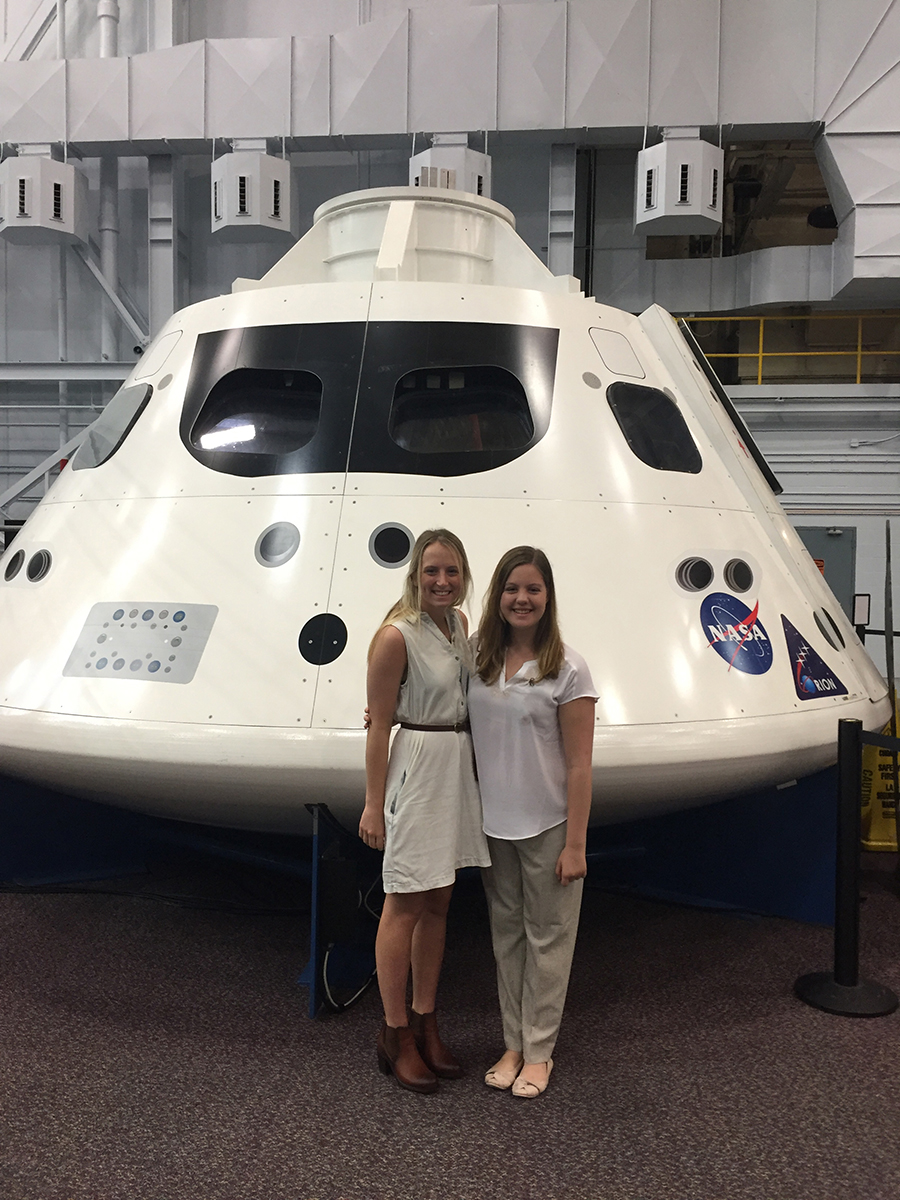 She also helped create a social media trend report and a communications plan and interviewed a variety of NASA experts on topics like space food.
"That was probably the best lesson I learned … taking complicated technical info and making it interesting and readable," Horsman said.
Tuttle and Horsman said their NASA mentors encouraged them to take advantage of enrichment opportunities.
"It was built to look like a campus … that's the feeling you get from everyone there too. You're supposed to ask questions. It's a learning environment," Horsman said.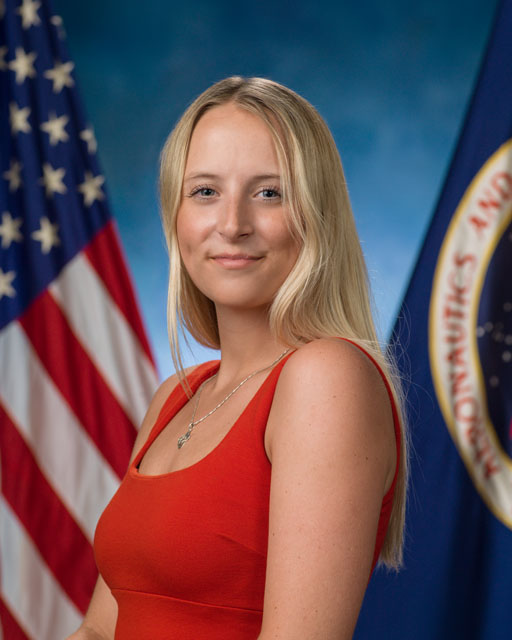 A December graduate, Horsman hopes to get experience in the private sector. Propelled by work and studies in science communication at Greenlee this semester, Tuttle is off to Kennedy Space Center in Florida through NASA's Pathways Program, an internship program that offers a track to full-time employment.
"I think it reaffirms that I found what I wanted to do," Tuttle said. "I'm going to work as hard as I can to get back there."