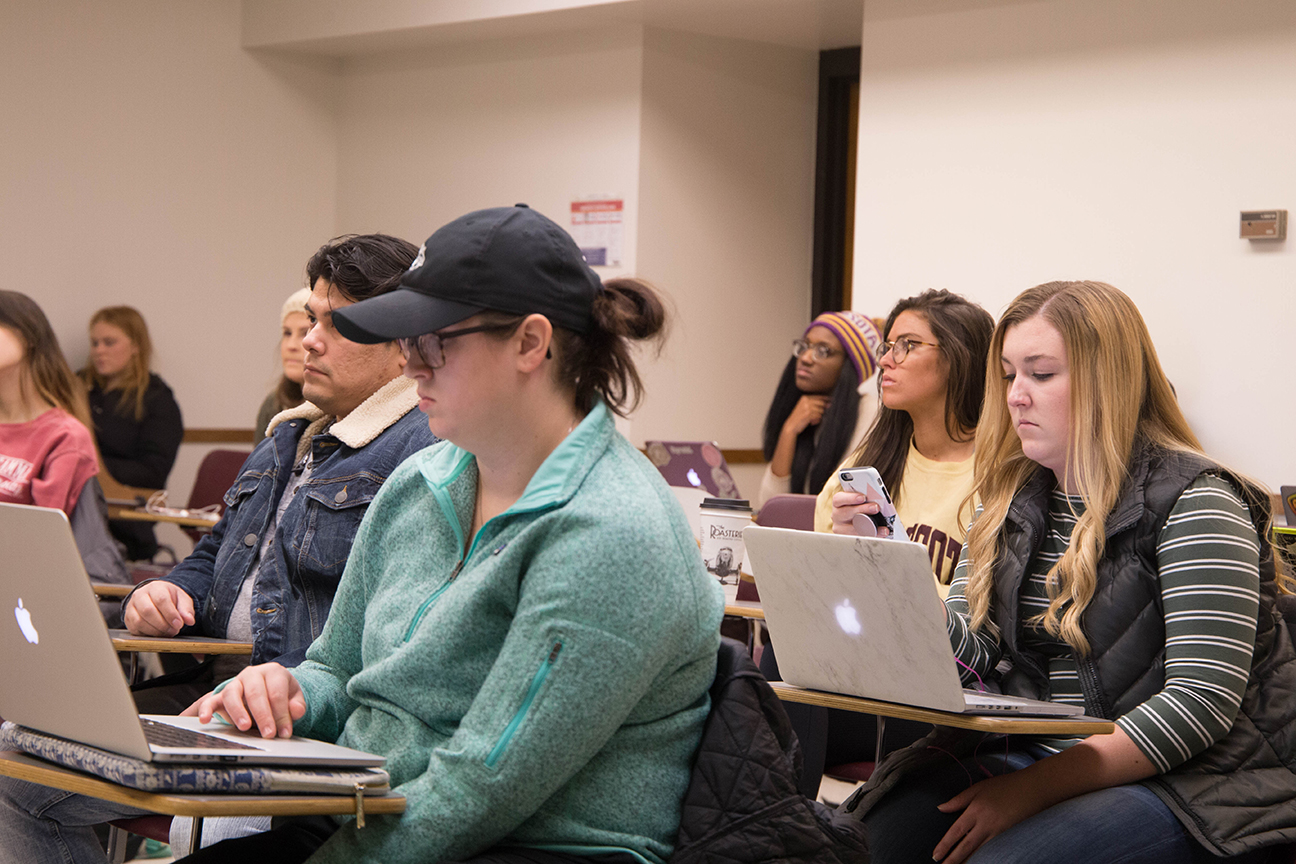 By Garrett Kroeger
As he read his advisees' internship reports, Michael Wigton, lecturer in advertising and public relations, saw two emerging themes: First, many of his students had been tasked with helping to manage their employers' social media presence as part of their internships. Second, students wanted more information on how to manage social media beyond their personal accounts.
The feedback inspired Wigton to develop a new Greenlee class that teaches students how to strategically manage social media from both an advertising and public relationship standpoint for a client or organization.
"It is so prevalent in today's world," Wigton said. "If you are going to be in public relations or advertising, you are going to touch social media somehow, some way. You may not manage the Facebook page or post things to Twitter. But understanding how brands use social media (for marketing) is invaluable. You have to know how to do it."
In the process of pitching the course to the school's curriculum committee, Wigton sought feedback about what the class should include from industry contacts, including a friend who heads up Blue Frog Dynamic Marketing in Des Moines. The committee approved Strategic Planning for Social Media (ADVRT / JLMC / P R 497L) as a special topic course to debut in spring 2017.
>Strategic planning for social media was offered two semesters and will rotate as instructor availability and demand allows.
In the class, Wigton covers the basics of social media platforms, including Facebook, Twitter, Instagram, Snapchat, Pinterest, LinkedIn and YouTube. The midterm requires students to produce and edit a podcast. Beyond content creation, the class focuses on best practices for strategic planning, tactical execution and measuring performance metrics. Students also obtain a Hootsuite Certified Professional Certification.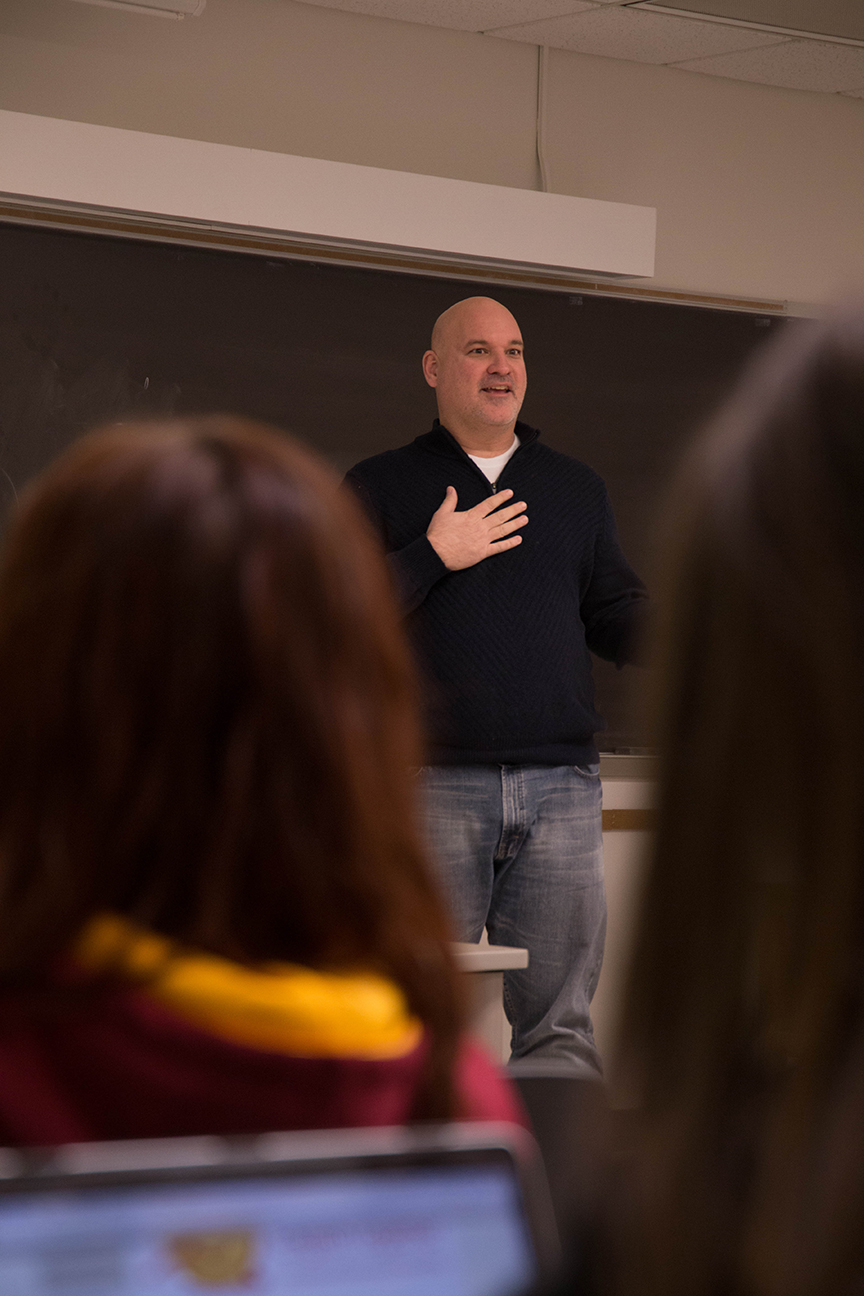 The class gets hands-on experience by managing a Twitter account and doing takeovers of Greenlee's Snapchat account. Assignments include social media audits for clients and case studies.
The class was so popular in the spring that it was offered again in fall 2017.
McClane Gill, senior in advertising, looks foward to discussing what she's learned in job interviews—and hopes it will give her an edge. "(The class) has been very helpful in getting an inside look on how social media is changing in the business and marketing world."