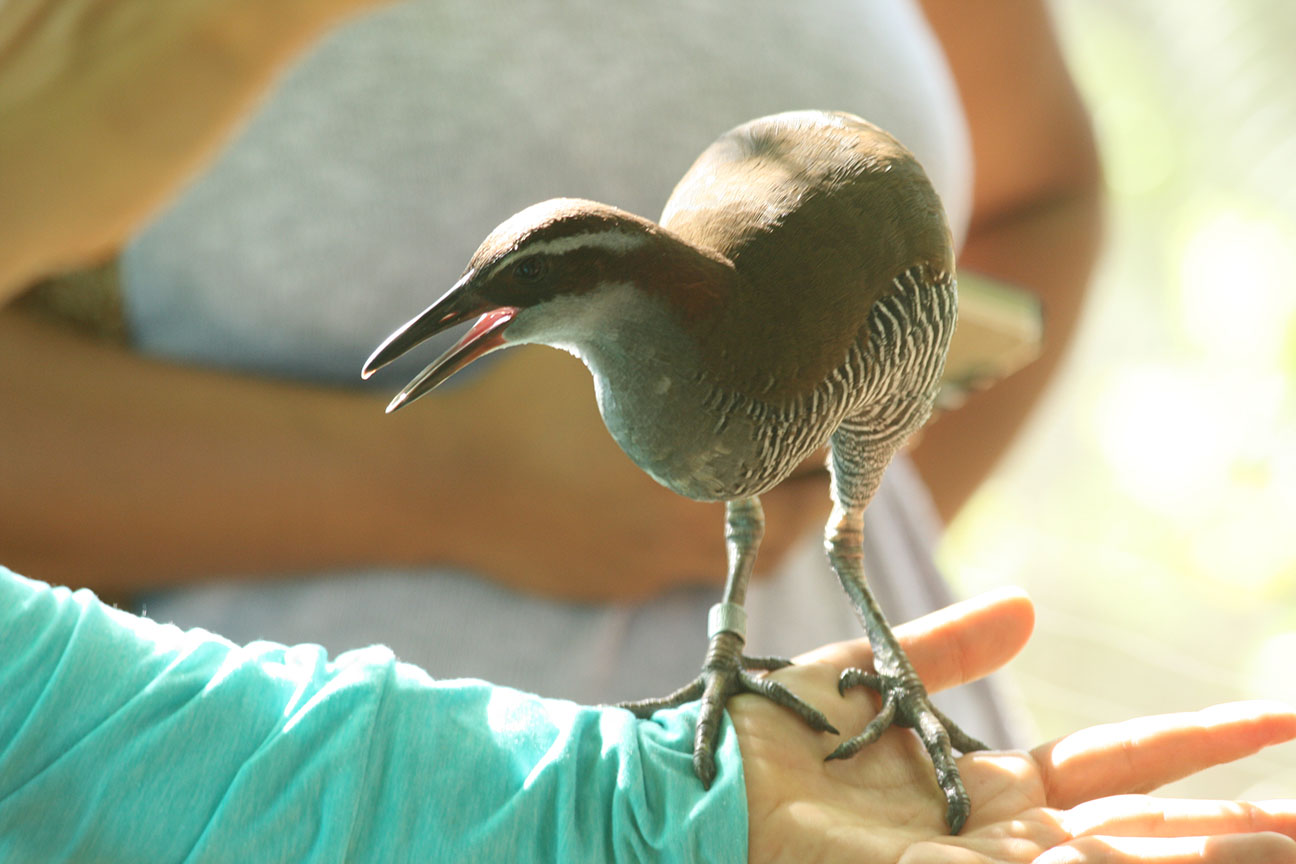 By Katlyn Campbell
Invasive brown tree snakes have been the public enemy of Guam's native forest birds for 70 years: 10 of the island's 12 native forest bird species have vanished due to the predators. An Iowa State research team is exploring ways to even the playing field by promoting conservation.
In July, Greenlee Assistant Professor Dara Wald and Kimberly Nelson, graduate research assistant, traveled to the Pacific island, along with Assistant Professor Haldre Rogers and Ann Marie Gawel, graduate research assistant, from the Department of Ecology, Evolution and Organismal Biology to study the issue.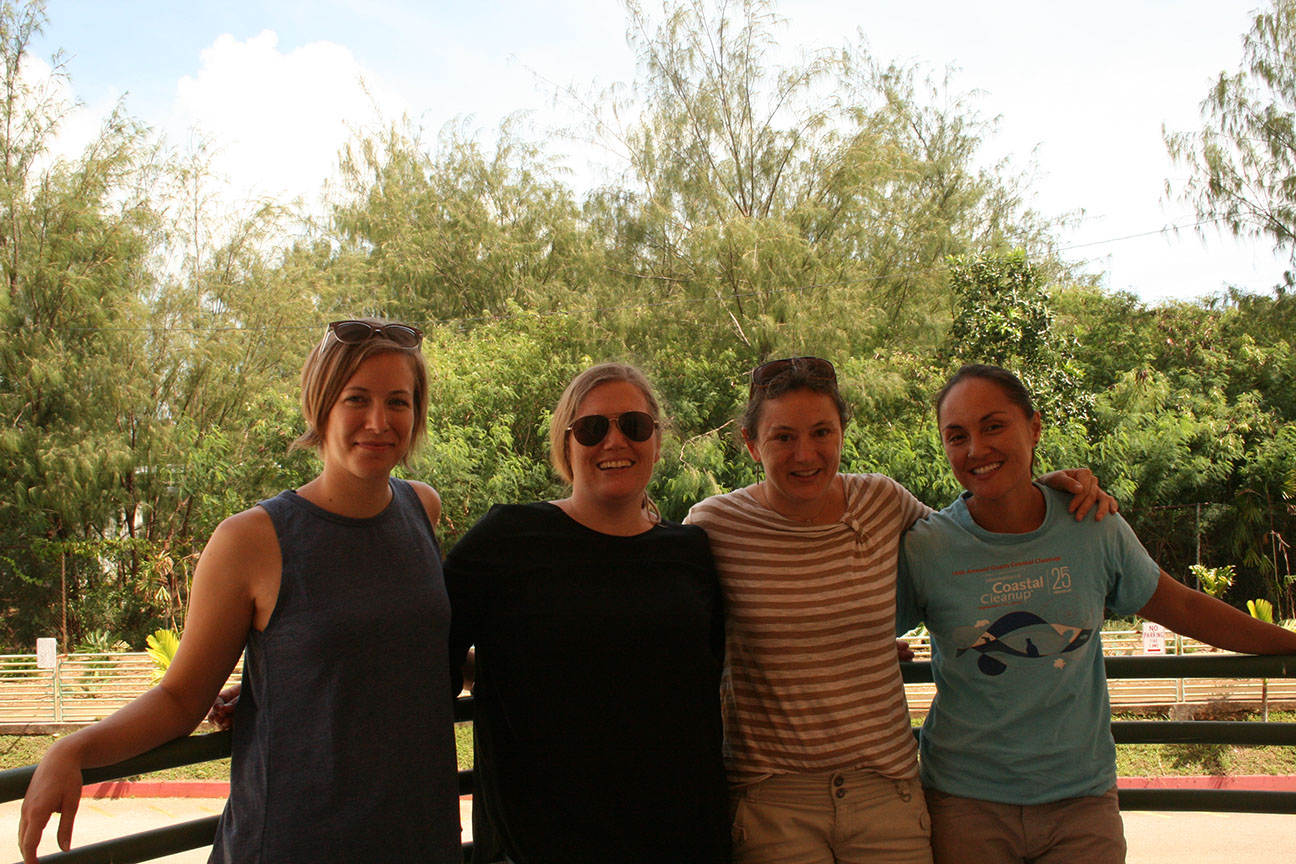 The researchers spent 10 days identifying public perceptions that may be limiting conservation, pinpointing residents' most trusted sources of scientific information and determining the kinds of messages likely to effectively encourage conservation behavior.
Through focus groups and in-person surveys, they interviewed roughly 60 people in three age groups, including adults who remember when native birds thrived; those who were present during the decline; and those who have grown up without the presence of many native birds.
During the discussions, Wald and Nelson learned interviewees were also very concerned about the effects of the coconut rhinoceros beetle, a newer invasive species on the island.
According to Wald, these beetles devastate the island's coconut palms, which are important economically, socially and culturally to Guamanians. While the beetles haven't become established in nearby Saipan, residents are concerned about their potential spread, given the effects in Guam. Residents of Guam wonder if these beetles would have been controlled by birds had they been present on the island and hope birds on nearby islands can help prevent invasions, Wald said.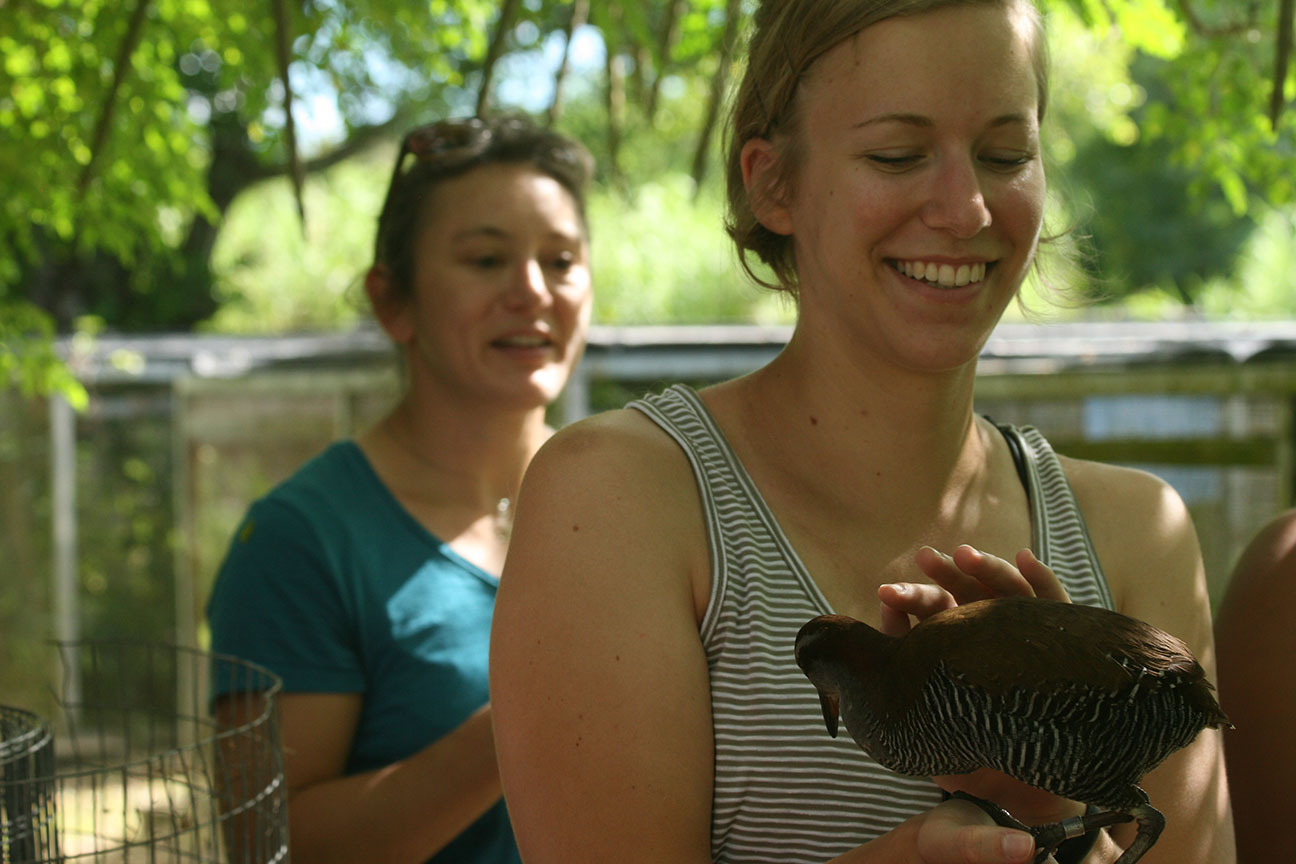 Since returning from Guam the researchers have been coding and collecting more data.
"We're still conducting more interviews from a distance with specific groups of people that we'd like to hear from," Nelson said.
Supported by funding from the LAS Seed Grant for Social Science program, the team hopes another grant will allow them to survey the entire island for a representative sample.
"We would also like to start thinking about developing some sort of educational communication campaign that could encourage a certain kind of behavior and encourage people to act," Wald said.
The findings are currently in review for publication in a peer-reviewed journal.