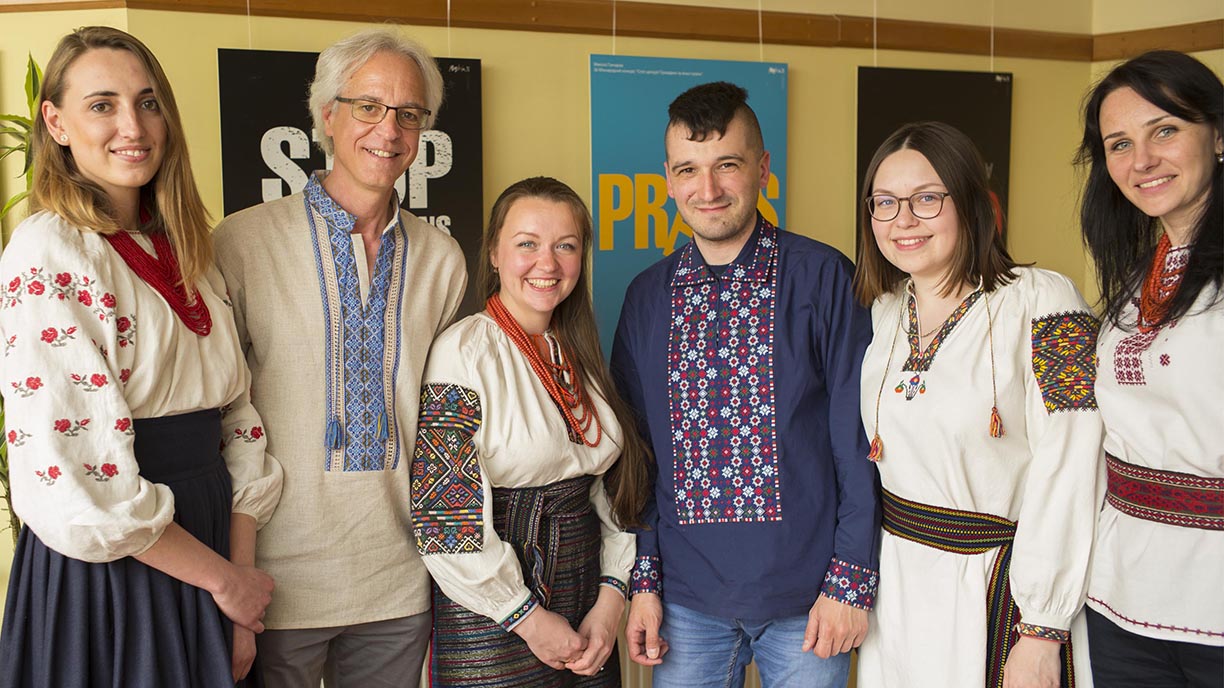 By Finn Hoogensen
Associate Professor Dennis Chamberlin returned to Hamilton Hall in fall 2018 after an enriching year teaching graduate students at the Ukrainian Catholic University in Lviv as a Fulbright Scholar.
The Pulitzer Prize-winner led photojournalism and multimedia courses at the university's School of Journalism, which celebrated its fifth anniversary and was ranked the top journalism masters program in the country by a European Union NGO last year.
While the school has a great reputation, Chamberlin said a lack of equipment posed challenges – there were only two cameras to be shared among 50 students. However, this didn't stop them from producing quality work, he said. His students published over 100 articles in professional media outlets.
"You don't have to give them much technical help. They can take very little equipment-wise, software, technology and so forth, and they can make it work. I was really impressed by that," Chamberlin said.
Chamberlin also was impressed by his students' work ethic. He often wondered how they found time to complete assignments after eight hours a day in class Monday through Thursday and weekends filled with additional classes, guest lectures and workshops.
"They worked really hard and they never made excuses that they couldn't get something done. And I was ready to give them a break. I remember asking them many times, 'When do you guys sleep?' And they were like, 'We don't,'" he said.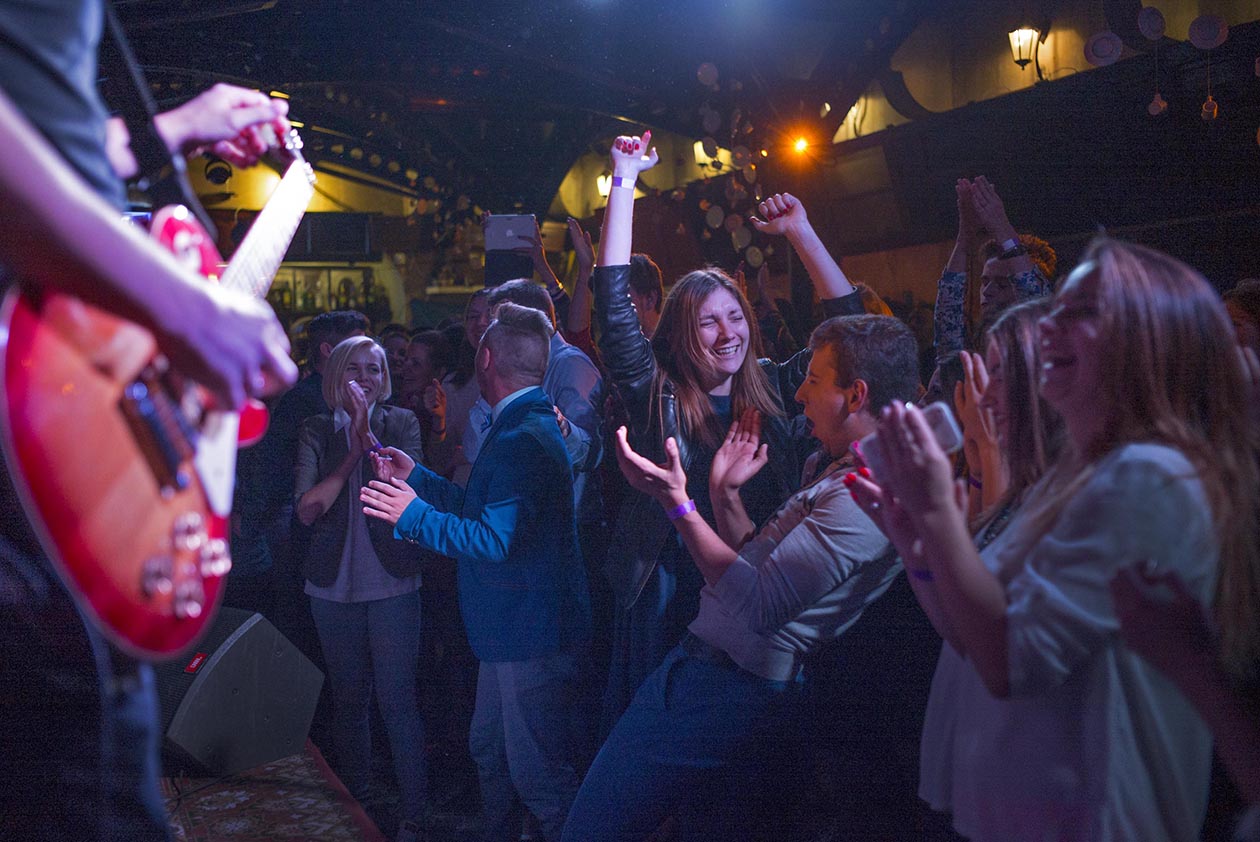 Chamberlin said he thinks the political conflicts present in Ukraine are a major motivator for the students. In the past three years, there have been over 10,000 casualties in eastern Ukraine due to political conflict.
"They were idealistic in wanting to change their country, wanting to get rid of the corruption, wanting to introduce Ukrainians to the good things in Ukraine and not just the bad," Chamberlin said.
More travels await Chamberlin this spring as he leads Iowa State students on a study abroad experience in Urbino, Italy. In May, he hopes to bring a group to the annual Lviv Media Forum, a media conference with participants from all over Europe, to create stories with and learn from Ukrainian students.
"It's interesting to see how journalism is practiced around the world," he said.