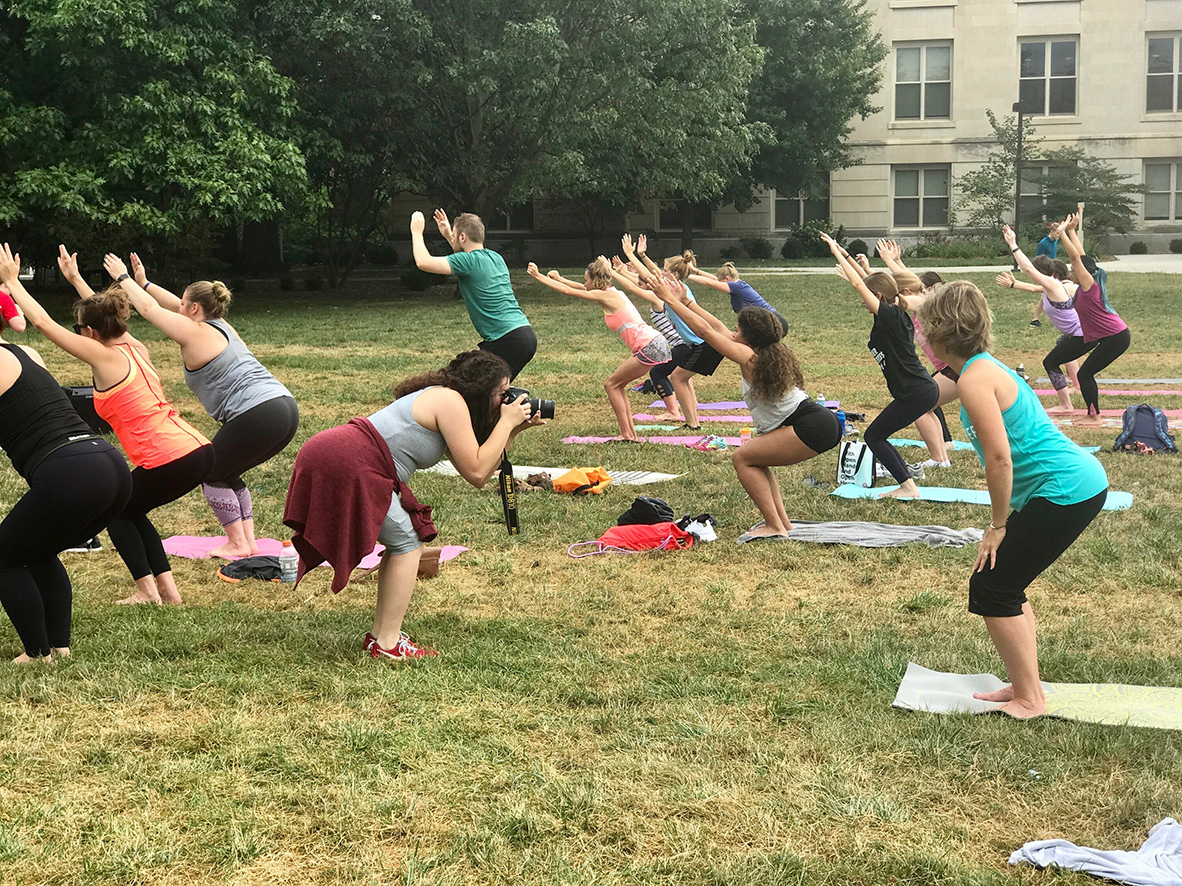 Things that weigh 65 pounds: A healthy Dalmatian, 260 sticks of butter, four and a half bowling balls and Iowa State grad Lani Tons when she entered a treatment facility three years ago.
Tons enrolled at ISU in fall 2012. With a lifelong passion for photography, Tons aimed to make it her career, but had to fight for her life to get there.
Through the pressures of social media and the desire to look like models, Tons began to virtually live at the gym. She refused to eat, and when she did eat, she immediately went back to the gym to burn off the few calories she had consumed. Her anorexia began to control her life.
"I was very isolated. I pushed away all friends and family," Tons said. "The thing with eating disorders is they're very addictive. You can't do it by yourself. You need professional help."
Her eating disorder started in 2013, and after a year of pushing and pleading from family and friends, Tons agreed to enter a treatment facility in July 2014.
As she made progress, Tons was able to leave treatment at the end of 2014, and start up classes again at the beginning of the spring semester in 2015. She graduated with a public relations degree in December 2016. She took some time off to adjust to her new life, and in February of this year, she was ready to come full circle.
"Around February, I was actually ready to do something. I wanted to make a difference for others, like others did for me," Tons said.
She began to work with Iowa State and its Body Image and Eating Disorder Awareness club to plan her event. "Become the Change" is a campaign focusing on body image positivity. Multiple "Become the Change" events have taken place throughout the Midwest, including those in Chicago and Milwaukee. Tons wants the event to grow, and at the very least become an annual event.
"I loved the Ames event. We had all different age groups, all different walks of life. I want people from every kind of community and status to come together to raise awareness for body image and eating disorder awareness," Tons said.
Tons' other passion – photography – recently evolved into another life accomplishment for the St. Louis native. At press time, she was hired as one of the Chicago Bulls' new staff photographers.
Written by Mollie Shultz