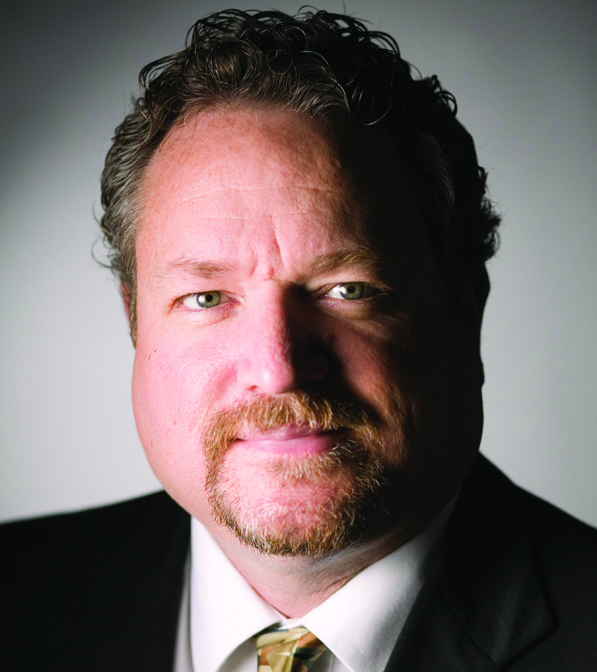 By Carly Reiser
When he's not adding to his collection of 1,200 beer cans or jamming out to Johnny Cash, Greg Ahrens spends his time at SKAR as a creative director and co-owner of the advertising firm.
Starting out at the University of Iowa, Ahrens didn't know what he wanted to do, but he knew it needed to involve creativity. After joining the Air National Guard, he decided to finish his education as a Cyclone.
It was a creative writing and design class that sparked his interest in advertising. Associate Professor Joel Geske and Ahrens didn't always get along, but Ahrens credits him as his driving force.
"I remember our battles, and it probably shaped my thinking to not always do the same thing that everybody else does," he said. "It was a self-taught lesson for me to do something different and not worry about what somebody else says."
Ahrens was looking for a career with creative freedom. Though Geske was strict, he pushed Ahrens, who'd look through award-winning ads at the library for inspiration.
He says his most creative project was an ad for Warner Trucking that contained photos of trucks with big mountain backdrops that read, 'At 10 a.m. I take a mountain break,' or, 'Desk is a four-letter word.'
He had the opportunity to use his creative skills at his internship with Falcon Marketing.
"At first I was always disgruntled at the fact that you had to have an internship, but [Greenlee] really forced me to go out and look," Ahrens said. "It was good in the long run … I got to do a lot of great stuff and get stuff produced. So that was a valuable experience for me."
After moving to Omaha in 1990, Ahrens made a list of all the ad agencies in that city. Eventually, he landed a job as a writer/producer at the Blumenthal Cady firm. Even though it paid minimum wage, the experience set up Ahrens for his success at SKAR, where he started as a writer/producer and, over time, worked his way up in the company to creative director and co-owner.
At SKAR, Ahrens works on a bit of everything. He creates a lot of public service campaigns and writes for Nebraska Lottery, East Texas Medical Center and America National Bank.