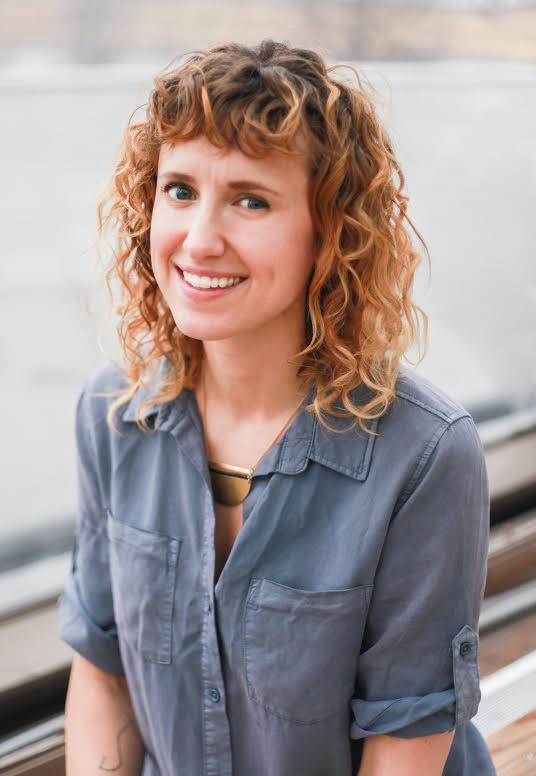 By Aleksandra Ivanisevic
Bethany Kohoutek, a 2003 Greenlee graduate, originally dreamed of a career in reporting. Today, she's found her calling as the vice president of marketing and communications with Lutheran Services in Iowa.
During her time at Greenlee, Kohoutek developed an interest in journalism. She recalls being an Iowa State Daily reporter when the 9/11 terrorist attack occurred.
"I remember going right to the Daily office and experiencing that event as a young journalist, which is a horrific and interesting time to be learning about news gathering," Kohoutek said.
"I was interested in religious studies at the time, and that event made me realize the intersection between politics and religion was just going to continue to grow in my lifetime. So, I really wanted to be a major world religions reporter for a major newspaper."
After graduation, Kohoutek moved to Colorado and found a place in the alternative newspaper world. There, she served as a reporter and later editor of the Rocky Mountain Bullhorn until it folded in 2006.
After her experience in Colorado, Kohoutek moved to Des Moines where she worked as a copywriter. She then found a challenging yet rewarding job at the Meredith Corporation.
"Working at Meredith—a robust, modern and wonderful company really helped build my technical skills in terms of editing, creating digital products, figuring out what consumers want digitally and dipping my toe into what mobile experience looked like for content," says Kohoutek about the seven years she spent as editor of Do It Yourself magazine.
"After I had been there awhile, I felt the familiar tug to do something that was closer to my heart again," Kohoutek adds. "I saw the opportunity in Lutheran Services in Iowa, and I really loved the work they did, the community and what they've done for a long time: refugee issues, working with people with disabilities, intensive treatment for kids and adults with all kinds of mental health concerns and behavioral health concerns. I felt really fortunate to get a job there."