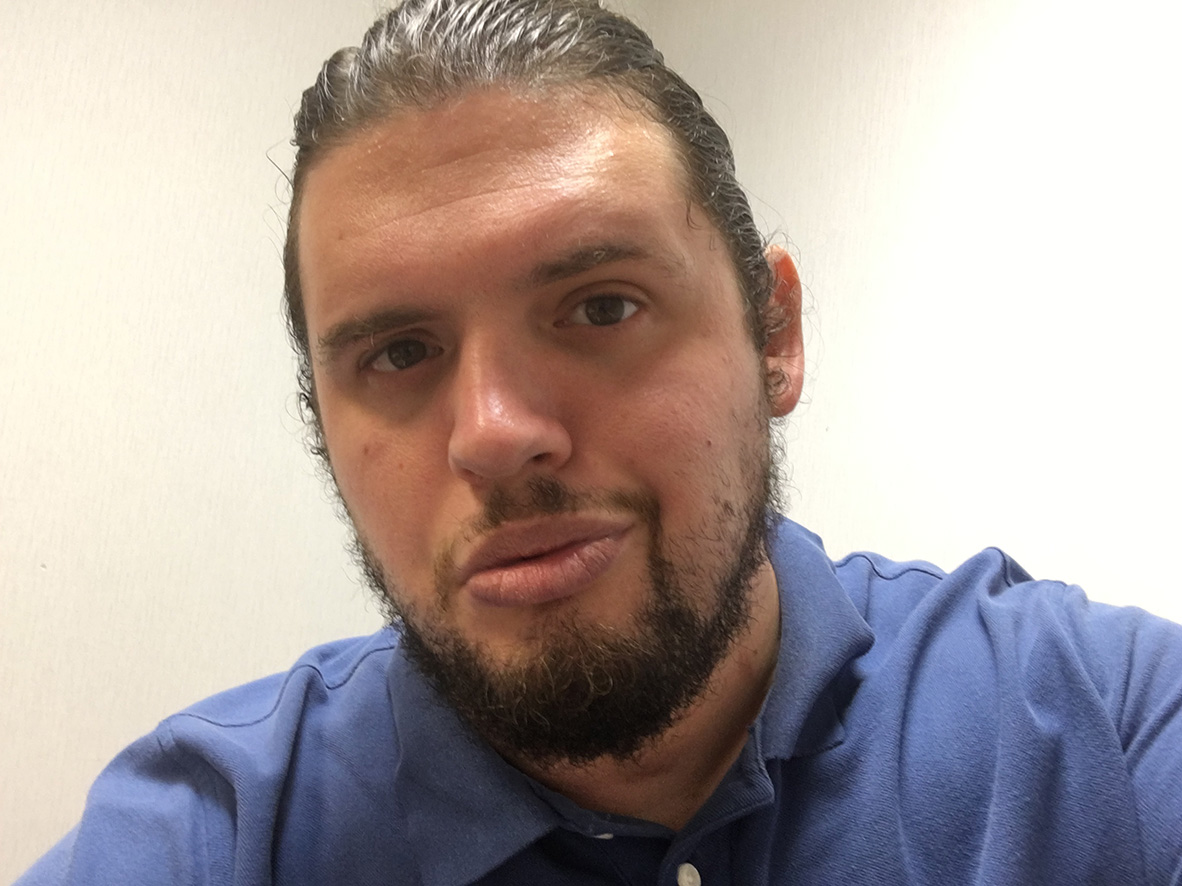 Class: 2015, journalism and mass communication
Then: Iowa State Daily
Now: Community Reporter at West Hawaii Today
Max Dible came to the Greenlee School as an untraditional student, in his late 20s and looking for a degree to stake a career. He now is the community reporter for the West Hawaii Today in Kailua-Kona, Hawaii.
"[I learned] the relentless pursuit of information and sources [during my college education]," Dible said.
While he credits some of his education to time inside Hamilton, it was in the offices of the Iowa State Daily that he discovered how to become a journalist.
"I've always been somebody who believed that learning happened more outside the classroom," Dible said. "Literally every professor I ever had, taught me something. But what was great about the Greenlee School was the extracurricular stuff that was available to us."
Dible recounted the hours he spent in the Daily office in Hamilton writing columns and editing pages, as well as out covering ISU basketball and football.
"All of that, being in the field, that was by far the best learning experience I had," Dible said. "All that repetition and all that practice is what helped."
Mark Witherspoon, Daily adviser, encouraged Dible to practice that repetition. For the annual basketball magazine, Iowa State Way, Dible knew he wanted to write about Fred Hoiberg and his use of the transfer market.
"[Witherspoon] said that it was written well, but it was not focused or reported thoroughly," Dible said.
This was one of his first lessons in becoming relentless in his reporting. That renewed focus led him to national awards for his Daily features and sports columns.
Dible looked at careers across the nation as his graduation date came close. However, Hawaii stood out from the rest. At 31, he was ready to move on from the Midwest.
"What I wanted to do was go out and live and explore different places," Dible said. "Hawaii is great because it's the closest you can get to living in another country while still living in the United States. It has all the comforts of home."
By Sarah Muller