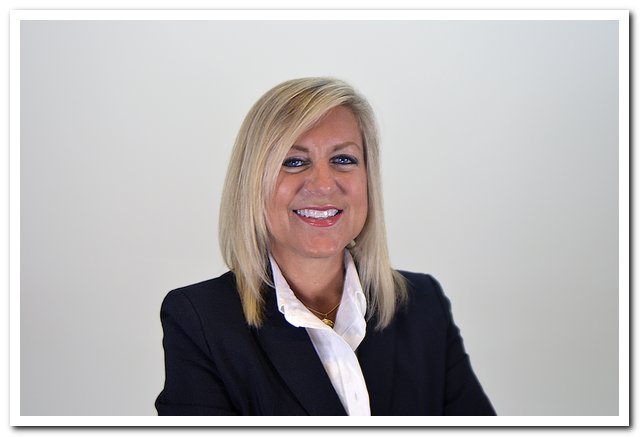 Class: 1984, journalism and mass communication
Then: WOI-TV news anchor and morning news producer; Pi Beta Phi sorority member; student alumni ambassador; Campus Chest marketing director; KPGY Radio DJ
Now: president, Cox Media Group
When Kim (Bredar) Guthrie studied journalism at Iowa State University, she dreamed big. "I wanted to be the next Joan Lunden on 'Good Morning America,'" she said.
While Guthrie's path didn't follow Lunden's exactly, her new gig is still plenty big. Cox is the recently appointed president of Cox Media Group, an integrated broadcasting, publishing, and digital media company. As president, Guthrie oversees content, sales and operations for six daily newspapers, more than 60 radio stations, 14 television stations; more than a dozen non-daily publications; and more than 100 digital sites and services. She also oversees the national ad platform businesses like Gamut, Videa and CoxReps, the country's largest national television advertising rep firm.
She's the first woman to hold the presidential position at the company, which is a subsidiary of Cox Enterprises, a 118-year-old privately held conglomerate that started with one newspaper in Dayton, Ohio. Cox Media Group currently operates in 20 media markets, reaching approximately 52 million Americans weekly through its television and radio stations, newspapers and publications and digital services.
"If you told me when I was 22 that I would be running this huge media company I don't know that I would have believed it," Guthrie said. "I've been so fortunate in my career to worked with so many strong media leaders and I've been incredibly blessed to have some wonderful mentors along the way who believed in me."
The Davenport, Iowa, native got her start as a television news anchor and morning news producer for WOI-TV while she was still an Iowa State student. She did a summer internship at WQAD-TV in the Quad Cities and upon graduation from college, landed her first full-time job as a news anchor, reporter and weather anchor at KAAL-TV in Austin, Minnesota. Three years later, she made the jump to media sales when she saw an opportunity for professional growth and advancement.
"You have to be willing to take risks by trying something you're not as comfortable doing," Guthrie said. "I make the analogy that it's a bit of a rollercoaster. I don't really enjoy being on the merry-go-round doing the same things over and over again. I want to continue to learn by trying new things."
After she switched to sales and management, Guthrie's career continued to flourish as she held several positions in Milwaukee and Minneapolis. She discovered the traits she already had and the skills she had developed as a television reporter translated pretty well to media sales.
"Both jobs require a certain level of curiosity and courage. Both require you to work hard, be a good listener, tell a story and solve a problem," Guthrie said.
"I fell in love with the whole marketing aspect of the business. But I also love a good spreadsheet. I have a decent sense of logic and curiosity for numbers and found that I really enjoyed coaching and developing people—and building a strong team."
Guthrie originally joined Cox Radio in 1998 as vice-president and general manager of its New York radio stations. In 2009, Cox Enterprises merged its newspaper, radio and television businesses into one integrated company, forming Cox Media Group, and Guthrie has since held various executive roles with Cox Media Group. She was promoted to executive vice president in 2012, responsible for all programming, operations and sales at the company's 59 radio stations located in 11 markets. In her new role as president of the entire media company, she plans to harness some of the challenges the media industry is currently facing and leverage them as opportunities. One goal: Ubiquity across all platforms.
"There's never been more disruption in the media business," she said. "It's no longer follow the old playbook—we need to create a new playbook. But we still need to make sure our content is awesome, worth pursuing and distributed everywhere the reader, listener or viewer wants it."
Guthrie—a wife and mother of three grown daughters who all work or are studying to work in media—said she hasn't had many female mentors in her career because there simply weren't many women working in upper leadership positions. But she hopes she and other women in leadership roles at her company can serve as mentors for others.
"It does take someone to sponsor, to mentor, to coax, to give you some tough feedback, to be your cheerleader, to believe in you," Guthrie said. "It would give me great joy if I could pay it forward and help be that leader for the future generation of media leaders."