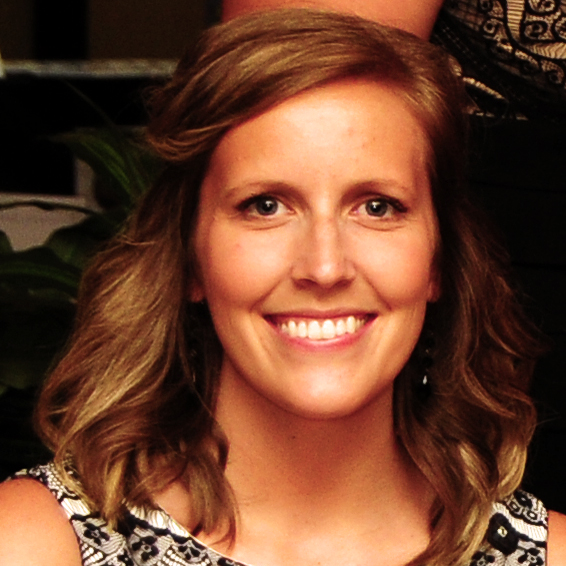 Finding her dream job did not take long for Tracey Myers, a 2010 Greenlee graduate. She is now in her third year at the Zach Johnson Foundation in Cedar Rapids, a nonprofit organization that helps local children and families lead happy, healthy lives.
Myers started as a volunteer for the organization while working for Van Meter Inc., a company in Cedar Rapids that distributes electrical and mechanical products, after graduation. Myers was offered a full-time position in 2012 as an administrator and fundraiser for the foundation.
Graduating with a double major in graphic design and journalism, Myers was always interested in public relations, more specifically within nonprofit organizations.
As a Cedar Rapids native herself, Myers was thrilled to move back to her hometown area with her now-husband and be able to work for an organization that gives back to the community. "I love knowing that what I am doing every day is making a difference; that drives me to do really well and work harder," she said.
As the only full-time employee for the foundation, Myers find herself busy with many different tasks. Her position finds her planning and coordinating events, building relationships with sponsors and covering much of the marketing, including managing social media, website content, design and public relations. "I love building relationshipswith our sponsors and donors and showing the impact their dollars are having on these children and families in Cedar Rapids," Myers said.
She also assists with the Kids on Course program, which inspires academic and individual success within students in three local elementary schools. "It helps kids and families, and it's about raising money to help others," Myers added.
Although she is already dedicating her career to helping others, Myers still finds time to volunteer and enjoy some of her hobbies. She is a mentor for Big Brothers Big Sisters, a committee member for March for Babies (an event through March of the Dimes) and plays in a local tennis league.
"This is exactly what I want to do, always evolving and growing. There is a lot of potential for the future and I don't see myself ever leaving," Myers said.