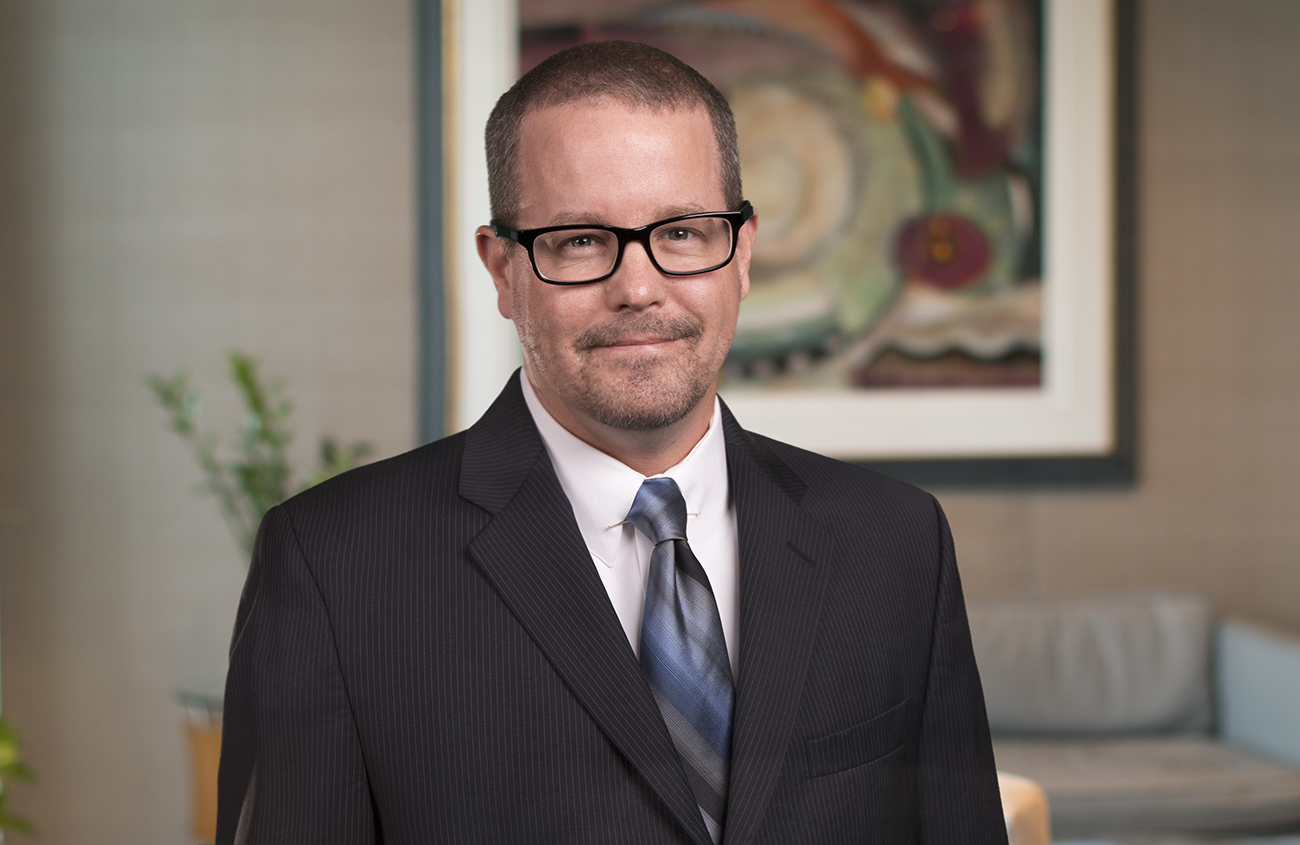 Paul Kluding lives 30 minutes away from the beach. His office is 20 minutes away. While Iowans are sledding, Kluding goes surfing while Iowans go sledding.
There's no doubt the 1995 Greenlee graduate is charged up for his career as senior director of public relations for medical insurance giant Florida Blue. His résumé ranges from owning his own PR consulting service to managing corporate Communication at Kum & Go. He sees his 20 years' experience as build-up to his current role, a position that requires him to rub elbows with the national media.
After the Affordable Care Act passed, medical insurance companies like Florida Blue buckled to keep up with the rush of questions from media and customers. Kluding is now responsible for providing the answers.
"When [President Obama] says something [concerning health care], we are developing a response immediately," says Kluding. And there aren't many jobs where you directly rebut the U.S. President's remarks.
Kluding's relationship with reporters and the media began when he was named sports editor for the Iowa State Daily. "To see what a reporter and editor go through on a daily bias is unmatched," Kluding says. He encourages students pursuing public relations to understand the business of reporting and the special relationship that exists between PR professionals and reporters.
Kluding, who worked as Florida Blue's media relations director prior to his current position, now not only oversees those media relations but also all of the corporation's social media accounts. As health care regulations shift, customers rely on social media more and more for information. Kluding has seen the communication field evolve to fit the "YouTube generation's" obsession with top 10 lists, strong content and click-bait.
"Long-form writing is a thing of the past, and this makes writing even more important," Kluding says, and adds he understands the growing demand for instant gratification. Kluding says he believes the Greenlee School's emphasis on writing sets it apart from other journalism programs.
Though the Greenlee School's public relations degree was just established last year, Kluding still credits Greenlee's curriculum for strengthening his writing skills and giving him a distinct advantage as a PR professional. And Greenlee's high standards also resulted in Kluding receiving one of the few B's while he attended Iowa State. "It still bugs me!" Kluding laughs as he recalls the grade he earned in Jl MC 201.
Back in Florida, Kluding stays busy with his three kids and wife. As an Iowa native, he knows how to take full advantage of the warm weather and beach lifestyle. Even so, though Jack Trice Stadium resides more than 1,500 miles away, Kluding keeps an eye on Cyclone sports. While he's perfectly content with his life at Florida Blue, on the off chance that the Cyclone athletics marketing director position was available, Kluding says his résumé would be on its way to Iowa State in a heartbeat.