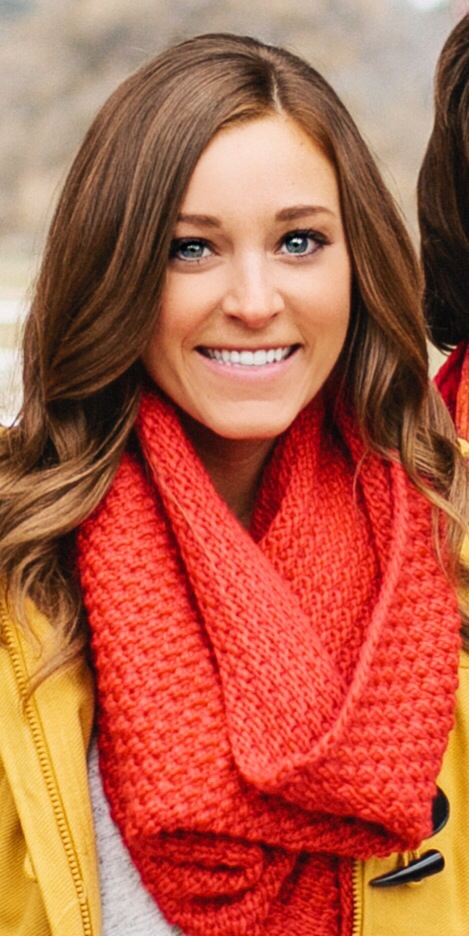 "I'm such a dreamer…" That's how 2012 Greenlee graduate Katie Tomlinson describes herself now as she works with advertising clients of Marie Claire magazine, doing everything from helping the social and digital team to gathering research to running the Marie Claire Career Network LinkedIn page.
Tomlinson, marketing coordinator for Marie Claire, started college unsure of what she wanted to do. She started school with a major in communication studies, but always had an interest in magazines.
"I always loved magazines and I wasn't sure what I wanted to do with them or what was even possible," Tomlinson. "That's when I decided to pick up a minor in advertising."
Once she began taking classes at Greenlee, she joined the Iowa State Daily and spent three years as an advertising assistant.
While working for the Daily, Tomlinson fell in love with magazines and completed an internship at O Magazine in New York. "I helped the marketing coordinators and advertising executives," Tomlinson said. "I was their go-to girl."
After her internship was complete, Tomlinson returned to Iowa State for her senior year. While still working for the Daily, Tomlinson kept in contact with the human resources representative for Hearst Corporation, and took a job as an advertising assistant at HGTV Magazine after graduating in May 2012.
"I was extremely lucky to work at HGTV Magazine, because when I started, it was a launch," Tomlinson said. "I started working there when the second issue hit newsstands."
At HGTV Magazine, Tomlinson assisted three account directors on their everyday responsibilities, such as managing their expenses and keeping their contacts organized. The magazine was voted 'launch of the year' when Tomilson was working there.
Tomlinson was originally skeptical of whether she wanted to leave Iowa for New York, but ultimately missed the atmosphere the most and decided to take the chance and move.
"I came back for my senior year at ISU after interning at O and I missed New York so much," Tomlinson said. "I was looking everywhere and I kept hearing of jobs out there and it just worked out. I couldn't imagine living anywhere else."
Tomlinson said her experience as an advertising minor at Greenlee and an advertising assistant at the Daily prepped her for her job at HGTV Magazine, and ultimately her most recent job at Marie Claire. She said she believes her success can be attributed to the Greenlee School and all of the internship opportunities that were presented to her while at Iowa State.
"I definitely wouldn't have gotten the opportunities to have the internships I had if I didn't go to Greenlee," Tomlinson said. "I learned that the more you get involved, the more experience you have, the better."