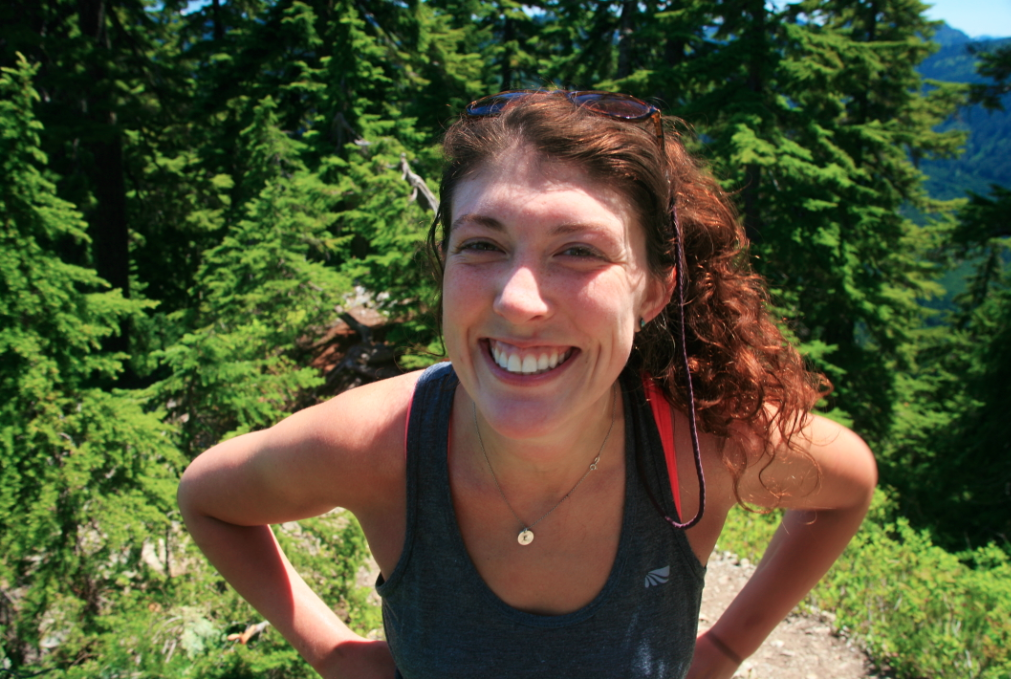 Greenlee graduate Emily Kathrein is a flat-out bicycling enthusiast. From biking across the entire state of Iowa to biking 4,000 miles across the country, Kathrein eats, breathes and sleeps bicycling.
Kathrein graduated in May 2012 with a bachelor's degree in advertising and art and design. Immediately after graduation, Kathrein packed up her car and moved to Seattle. About a month before graduating, she was offered a position at the Washington State Democratic Party as its youth vote director. After finishing up contract work, she got a job at Cascade Bicycle Club as its advocacy field programs manager.
Cascade Bicycle Club is the nation's largest nonprofit bicycling organization. Kathrein's position was to connect the community with Cascade's planning, policy and government work and to engage people through advocacy. Kathrein primarily worked on a training program, the Advocacy Leader Institute, and through a campaign she ran called Connect Peer to Sound.
"These programs were Cascade's way of lifting up the community members to do the advocacy work on their own for the cause," Kathrein said. "It was a great way to keep the community involved."
Kathrein got her first bike when she was about 4 years old. "I vividly remember the feeling of getting that bike and having the freedom to go wherever I wanted," she said.
That stuck with her throughout her adolescence, but she lost interest in her teenager years. Like most teens, Kathrein was more excited about driving a car than riding a bike. Her interest in bicycling really spiked again when she was a junior at Iowa State.
"I had two epiphanies separate from one another that really got me engaged in bicycling transportation and bicycling touring, beyond what it was to me as a child," Kathrein said. "First, I had no form of transportation at school, so I started bicycling around Iowa State to get everywhere. And the second epiphany I had was when my dad got really into bicycling back home."
That same year, Kathrein completed her first RAGBRAI (Register's Annual Great Bike Ride Across Iowa) and she knew she wanted to take bicycling to the next level. The summer between her junior and senior year, she signed up for a cross-country cycling trip where she rode from coast to coast. That was her introduction to the nation's bicycling infrastructure and bicycling culture.
After working at Cascade for about two years, Kathrein moved to the University of Washington, where she serves as assistant manager for its commute options program. She now manages a program that provides people who commute to campus with different plans on how they can make the transition from driving alone to taking transit or from taking transit to biking and walking.